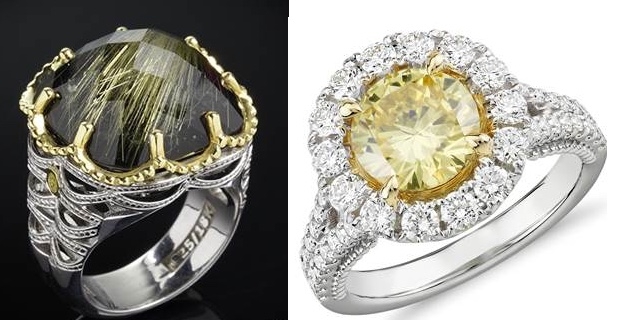 Steal Their Style: Game of Thrones
If you're like us, then you're already suffering withdrawal symptoms because of Game of Thrones. It's definitely going to be difficult waiting until next year (or 2019) to get our fix. Until then, we'll just have to indulge out GoT fantasies by dressing up as our fave characters and stealing their style just in time for Halloween.
But as you know, we have you! Keep reading after the jump to discover what accessories your favorite women of Westeros would wear this year.
Missandei
She's smart, loyal, trustworthy and Daenerys Targaryen's right hand woman. She favors simple fashion with clean lines and very minimal jewelry. She isn't afraid to experiment with color or muted tones and prefers to keep the focus on her brain and not her clothes. We can definitely see her wearing a pair of simple studs in Targaryen red to express her loyalty to House Targaryen.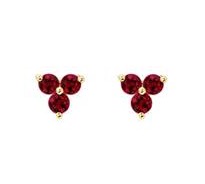 EF collection ruby trio stud set in 14K yellow gold

at Ritani
Daenerys
Daenerys Stormborn of House Targaryen and her dragons are coming for the Iron Throne. She favors statement jewelry befitting a queen-to-be and isn't afraid to remind people exactly who she is. Her fashion sense alone makes us want to bend a knee which is why we can expect her to wear a statement ring which echoes her favorite dragon, Drogon.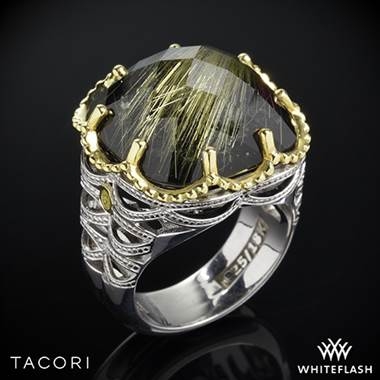 Black lightning rutilated quartz over black onyx ring set in sterling silver with 18K yellow gold accents

at Whiteflash
Olenna
The Queen of Thorns definitely lived up to her name. Always at the ready with a sharp retort, she's a fan favorite and was brutally honest to anyone within her earshot. We can imagine that she wears these earrings under her snood when she's going toe-to-toe with Westeros's finest.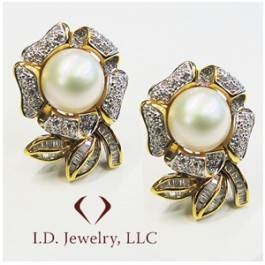 Baguette and round cut flower shape pearl earrings set in 18K yellow gold

at I.D.Jewelry
Cersei
Ruthless, cunning and the current occupant of the iron throne. She'll do anything to maintain her status and dresses to make sure you don't forget the real power on the throne. Naturally, Cersei wears the best and rarest jewels on her person and would definitely have a few yellow diamonds in her jewelry box.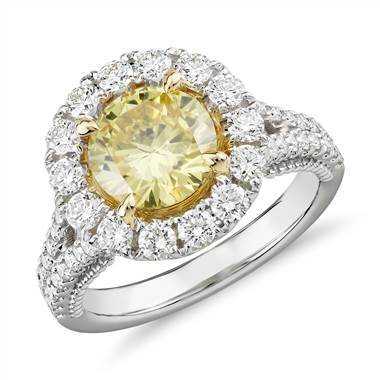 Fancy intense yellow diamond halo ring set in 18K white and yellow gold

at Blue Nile
How can you go wrong when you have these formidable women as your fashion inspiration? Don't believe us, then wait until Halloween when you will be surrounded by at least one of these women wherever you go. Until then, feel free to steal their style for the next 365 days of the year.

By PS Staff