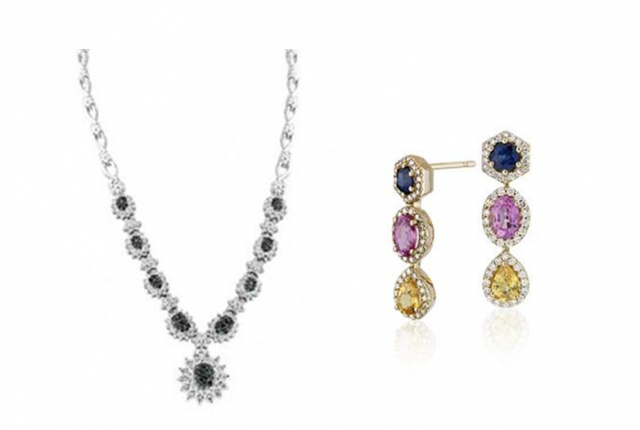 The Golden Globes Bet on Black
Although women and men attending the Golden Globes dressed in black to show solidarity for women who experienced sexual harassment and abuse, the show wasn't somber. Instead it was inspiring, uplifting and a great decision for attendees to bet on black.
Some in the media worried that the dress code would be boring and uninspired, but it was anything but. Black is known to be a safe choice for those afraid to push the envelope or want to hide, but this year's attendees demonstrated that you can shine and steal the spotlight in a "safe" color.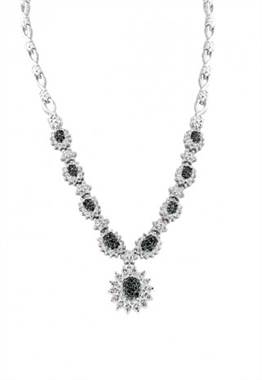 Bella bleu 14K white gold blue and white diamond necklace

at EFFY
The key to standing out in a sea of black is to play with textures, interesting elements and bursts of color. We fell in love with Isa Rae's sparkling black gown with a thigh-high slit and navel-grazing neckline by Prabal Gurung. Prabal Gurung's perfect tailoring made an exceptional backdrop for her Lorraine Schwartz necklace.
Multi-color sapphire and diamond halo drop earrings set in 18Kyellow gold

at Blue Nile
Mandy Moore made our jaws drop when she walked the red carpet in a beautiful Rosie Assoulin halter gown with a contrasting fire engine red band encircling her waist. A simple statement that packed a big punch.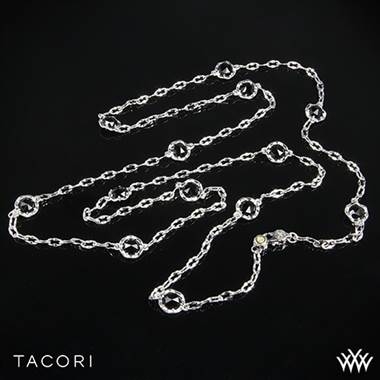 Tacori black lightning black onyx necklace set in sterling silver with 18K yellow gold accents

at Whiteflash
Viola Davis hit the style rules out of the park by playing up her natural beauty. MS. Davis is another star who understands that simplicity can stop traffic. She chose to accent her elegant Brandon Maxwell column dress with a layered Harry Winston necklace.
It caused a stir among critics when it was announced that many of the Golden Globes' attendees would be wearing black for fear of causing a heavy and somber awards ceremony. However, the critics would be silenced because of the attendees' willingness to uplift and inspire…while wearing black. These women showed that stealing a spotlight has little to do with color and everything to do with the woman wearing it. The ladies above showed us how to rock the red carpet with a few simple elements and a smile.

By PS Staff