Emma Stone wearing a 1909 Tiffany & Co. necklace (Source: WireImage)
Election week may have had us all running around like crazy, but that doesn't mean that we are going to forget another November birthday girl, Emma Stone. Emma Stone gained widespread acclaim and notice for her starring role in the movie Easy A. She then launched herself into the massive Spiderman franchise playing Gwen Stacy. Fans love Stone for her sense of humor, talent, and (of course) her classic style. So, let's read ahead to look at three Emma Stone inspired pieces in which you can get the look for less and be one of the most stylish people out there!
ENGAGEMENT RING
Emma's classic style is reflected in her engagement ring. We have discussed how many brides-to-be are selecting untraditional (non-diamond) engagement rings and Emma is no different. Her vintage style engagement ring consists of a pearl center stone surrounded by a delicate, pinprick halo all mounted on a thin gold band. Insider.com said that Dave McCary dropped an estimated $35,000 on Emma's vintage-inspired engagement ring. Her center stone appears to be a rare, natural saltwater pearl which is why it came with a hefty price tag. However, according to Brides.com you can shop a similar look for a fraction of the price starting from as little as $4,780.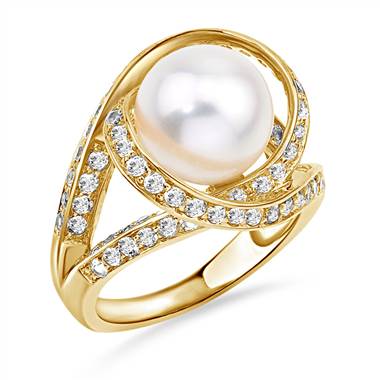 HOOP EARRINGS
Stone is also a fan of hoop earrings, opting to wear them on the red carpet and in her daily life. Yet again, however, observers will notice that she opts for understated and classic hoops with very little, if any, embellishment. Emma's hoops are one of the most versatile types on the market because they can seamlessly take the wearer from night to day.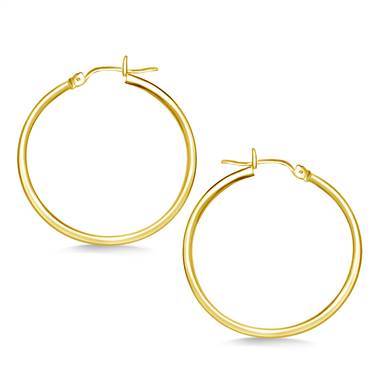 STATEMENT NECKLACE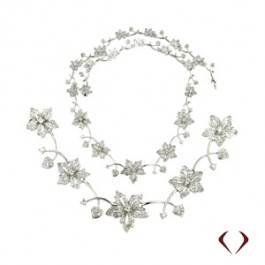 Now, this is where Emma deviates a bit from her classic style because she loves a statement necklace. We've seen her in some fabulous eye-catching statement necklaces from high fashion designers as well as Haute Joaillerie houses. One of our favorite statement necklaces we've seen her wear was a crystal statement piece by Lanvin. Its rich berry color works well for her as, according to her zodiac sign, burgundy is one of her lucky colors. Whatever the reason, the necklace looks amazing on her.
Emma Stone is a fresh-faced talent that we are only beginning to see the depths of her abilities. Fortunately, we've already been able to see her fashion talent emerge by her ability to put together some swoon worthy daytime looks. We've never looked this good while running errands, but we'll put it down to her birthday luck running over this November!
Written by Ashley Boykin