Tsavvy originally posted this delectable tsavorite ring on the Show Me the Bling Forum at PriceScope. Is this not the perfect look for spring!? That delicate green, sparkling with yellow and blues, with rose gold accents. Gorgeous!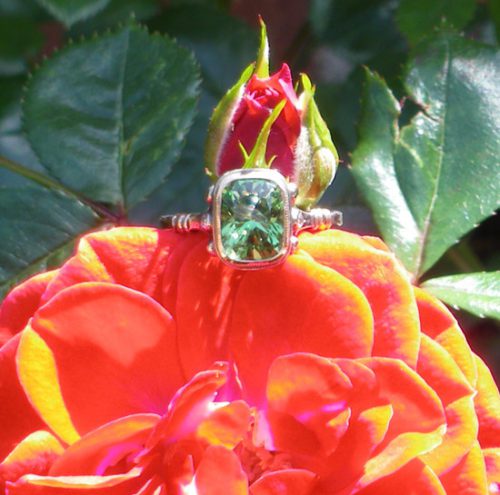 Tsavvy sourced this lovely tsavorite from Precision Gem and the cut on it produces a ton of sparkle! Tsavvy handed her beautiful stone over to James Meyer and worked with him to create this incredible finished piece. The white gold with rose gold accents was an inspired choice, creating contrast that lets the color pop even more. The stone is the star, but the whole ring is stunning!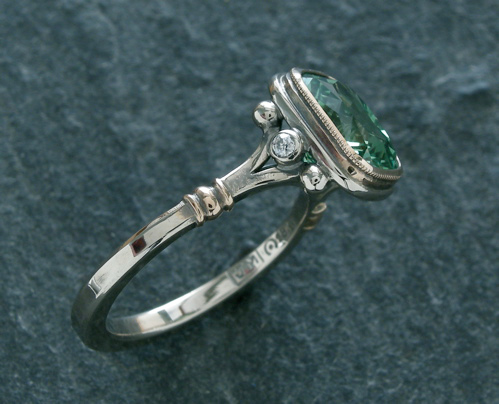 The Stats:
2.16 ct Tsavorite
8.17 mm x 6.20 mm.
2 small white diamonds
Unplated White Gold with Rose Gold Accents
The ring is a size 4.75
Visit the original post with more pics, and join me in congratulating Tsavvy!
On Throwback Thursdays, we celebrate beautiful pieces that have been shared over the years!
Thank you so much for sharing your jewelry experiences with us. Keep revisiting PriceScope's past with us each Thursday!
#TBT
Come show off YOUR fantastic bling with fellow jewelry lovers and trade professionals
Learn more about what to look for when it comes to Colored Gems