Iheartbora originally posted this incredible custom engagement ring on the Show Me the Bling forum at PriceScope. This custom diamond engagement ring set in a beautiful halo is divine!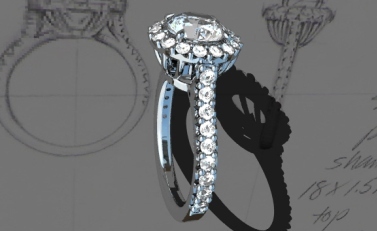 Iheartbora and her intended turned to the forums at PriceScope to find the information that they needed to create a custom engagement ring that would be the marker of their intention to commit! Who doesn't love a love story, and a sparkling one is even better. That is what engagement rings are, sparkling love stories!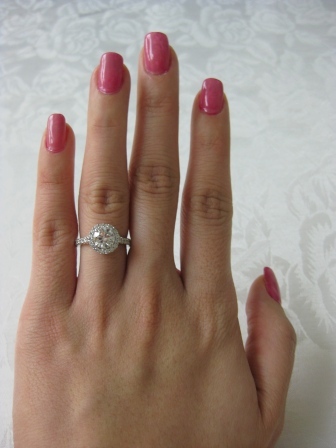 This was over 9 years ago, I hope that it's been worn in the love that was intended in it's design. <3
The Stats:
Center Stone Stats:
Certificate: GIA
Carat: 1.04
Colour: F
Clarity: VS2
Cut: Excellent
Polish: Excellent
Symmetry: Excellent
Fluorescence: None
Depth: 61.5%
Table: 55%
Crown: 33.5 degrees
Pavilion: 41 degrees
HCA Score: 1.0
Other Stats:
Melee Colour: F
Halo: 1.3pt stones, 16 in total
Shank: 1.5pt stones, 18 in total
Band width: 2.1mm
Material: Platinum
Ring Size: 4.25
Come see the original post with more pics and join me in congratulating Iheartbora!
On Throwback Thursdays, we celebrate beautiful pieces that have been shared over the years!
Thank you so much for sharing your jewelry experiences with us. Keep revisiting PriceScope's past with us each Thursday!
#TBT
Come show off YOUR fantastic bling with fellow jewelry lovers and trade professionals
Join in the discussion about your most wonderful jewelry pieces on PriceScope