Celebrate the holidays with Pricescope! We want to send our fabulous community some holiday cheer by giving away FIVE $1,000 gift certificates to be spent with any Pricescope Featured Sponsor.
All you have to do to enter is post!
Gift certificates will be given to posters who submit the following posts:
3,300,000th • 3,310,000th • 3,320,000th • 3,330,000th • 3,340,000th
To follow our total post count, go to the forum main page and scroll to the bottom. As of today, we have over 3.29 million forum posts, so we are close to the first prize!
We would like to thank everyone for making Pricescope the biggest and most amazing diamond and jewelry community! We appreciate your expertise and consistent help to forum members. And of course we thank you for sharing pics of your gorgeous jewelry!
So keep posting for a chance to win a $1,000 gift certificate! And have a happy, blingy holiday season!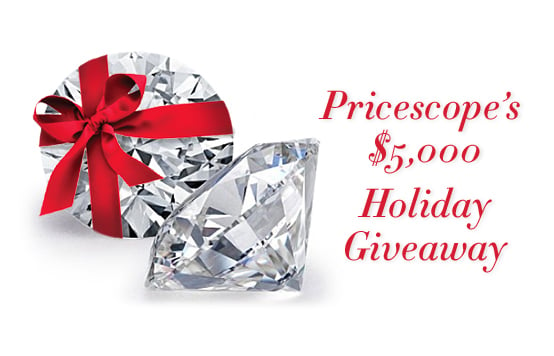 Visit the Pricescope $5,000 Holiday Giveaway forum thread for additional details, rules, and to chat about the contest!
Diamond image courtesy of Blue Nile