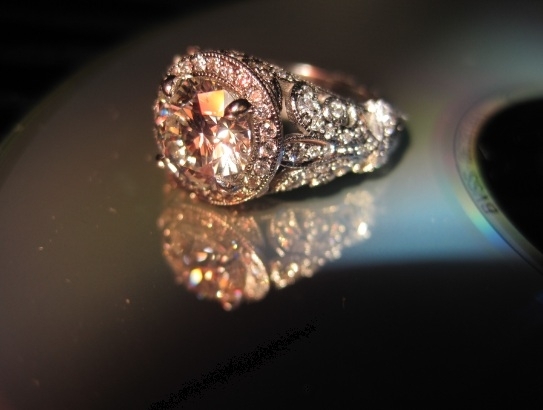 Philip Press Custom Platinum Engagement Ring
Kurtwoodfork shared her Engagement Ring pictures and story in the Show Me the Bling community! A Christmas engagement in Hawaii with this fabulous ring? What a lucky lady, indeed! They knew what they wanted and once they narrowed down the craftsman they went to work. The creation of something so beautiful takes diligence and commitment, much like marriage itself. Kurtwoodfork has provided images from initial sketches to CAD to finished piece and what a marvelous journey that is!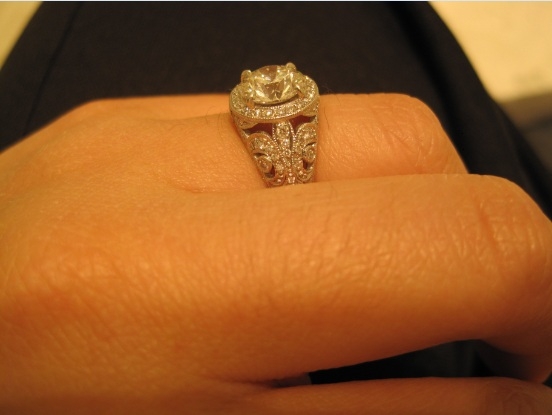 Hand shot with Fleur-de-lis detail
Using a gorgeous diamond from Blue Nile paired with the incredible platinumsmithing and artistry of Philip Press a truly unique and magnificent ring was created. I really love the chance to read the stories that people post, and when people share their jewelry journey it is all the more fascinating. The detail mork on this is astounding the butterfly and fleur-de-lis are masterfully done. Seriously, this is outstanding, Kurtwoodfork!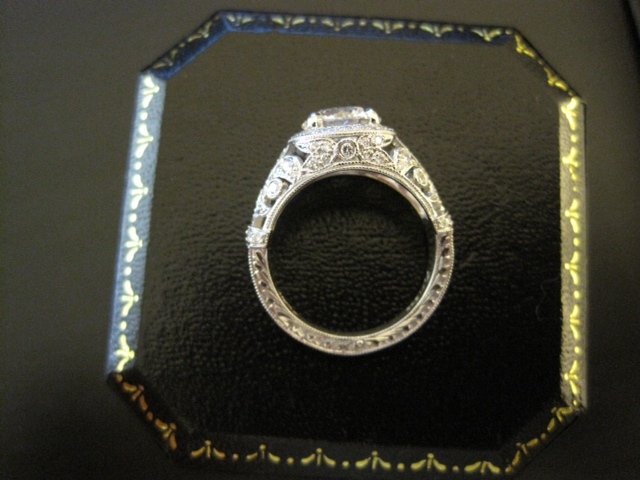 Divine Details
The Stats:
Center Stone:
1.69 carat H&A RB
VS-1
H-Color
Ex/Ex/Ex GIA cert
HCA 0.9
Platinum setting
Size 5
To read the entire post with more pics, click here
On Throwback Thursdays, we take the opportunity to re-appreciate beautiful pieces that have been shared over the years!
Thank you so much for sharing your jewelry experiences with us. Keep revisiting PriceScope's past with us each Thursday!
PriceScope members share Proposal ideas; get inspired and/or share your own here.
Several precious metals are used in jewelry making, learn more here.
#TBT