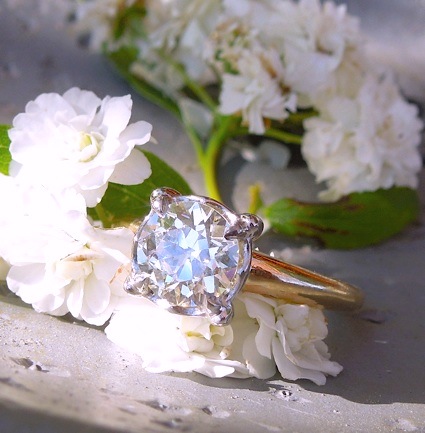 Meet LulaMae
Bunnycat shared her pictures and story about the creation of the fabulous LulaMae with us in the Show Me the Bling community! I am a sucker for a good story and I love to know more about the wonderful jewelry that PriceScopers share with us! This story, however, developed a character for this ring that is as fantastic as the ring itself (well, almost.)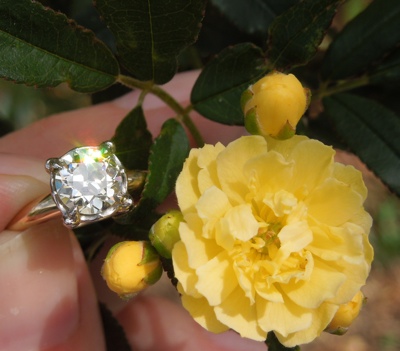 Vintage Beauty
LulaMae is the culmination of several parts that have all had thier place in bunnycat's life; The end result is nothing short of stunning. The diamond, "Mae" is a 1.13 M OEC set in "Lula,", a vintage setting in white and yellow gold with a slight modification to an antique 40's illusion head. Mae was a little to large for this mount originally, so bunnycat's jeweler moved and rebuilt the prongs around her. LulaMae is truly one of a kind, just like her owner.
To read the entire post with lots more pics, click here
On Throwback Thursdays, we take the opportunity to re-appreciate beautiful pieces that have been shared over the years!
Thank you so much for sharing your jewelry experiences with us. Keep revisiting PriceScope's past with us each Thursday!
#TBT
Learn more about prong settings here.
Antique and Vintage rings keep their appeal for generations, learn more here.