One of the best looks this summer has been pendants. Their versatility enables them to go from a classic look one day to a trendy look the next; all accomplished with the help of a little layering. Pendant necklaces are on full display this season and we've pulled a few of our favorite looks to help you rock this summer look right into fall!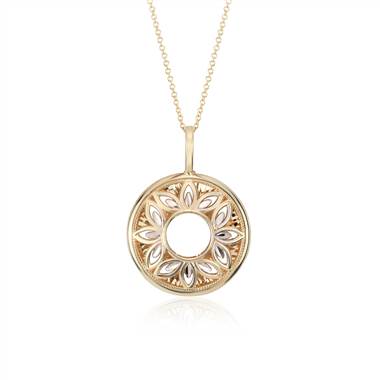 The  sun is going to shine a bit brighter when wearing this piece. The summer theme is even expressed right down to the filigreed floral design. We think this look would pair well with a white shirt and a delicate mid finger ring.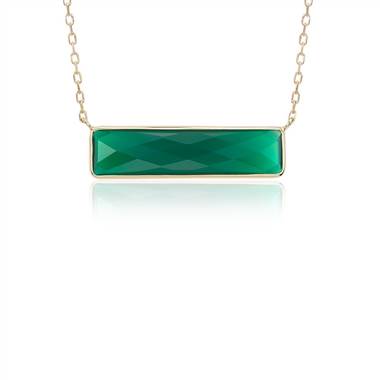 Summer whites may be a big mood, but we're all for adding a bit of color to truly make the look pop. This agate pendant will make everyone green with envy thanks to it's sleek lines and strong color. This pendant highlights the true meaning of less is more.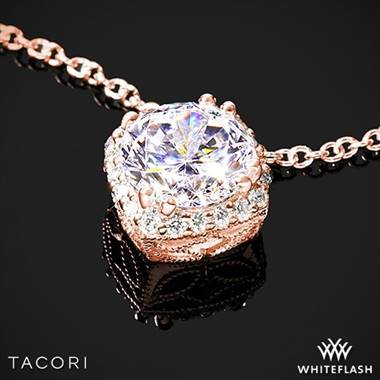 Classic looks are classic for a reason; it means you can never go wrong with when you wear a classic piece. This concept holds true for this pendant. It's a classic style that packs a punch in the diamond department. All you have to do is select a center stone and you'll be ready to take this beauty home!
Pendants are one of our favorite jewelry trends this summer because of their versatility and wide range of styles. You can layer them or wear them alone. Either way we guarantee you'll be one of the best-dreseed women wherever you go.

By PS Staff