Bron357 originally posted this mega WOW opal ring on the Show Me the Bling forum at PriceScope.  We, at PriceScope, know that jewelry is an art form, but this opal ring would sway the nonbeliever!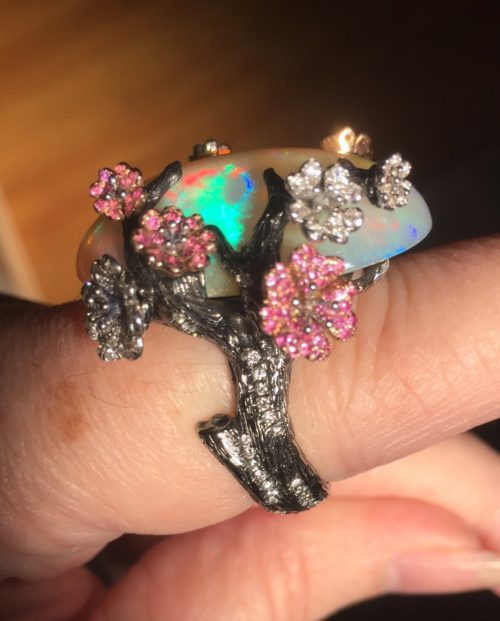 Bron357 bought this ring from another PriceScoper, ForteKitty. This is a one-off creation from Greek designer Theodoros Savopoulos circa 2014, and it is stunning. The use of color and shape is magnificent and almond blossoms are so beautiful. That large opal as a focal point is divine, the colors dance all over the branches! It reminds me of another piece of art honoring the Almond Blossom!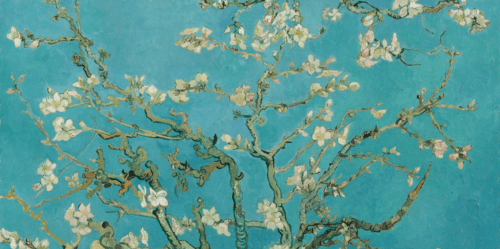 Bron357 has named this ring Aurora, I can only assume that is because of her colorful array is like the Aurora Borealis! Big kudos to Bron357 for this new addition to her collection!
Visit the original post with more pics and join me in congratulating Bron357!
The Jewel of the Week is our chance to feature and appreciate a recently posted piece from the Show Me the Bling Community!
Thank you so much for sharing your jewelry experiences with us. We look forward to seeing more!
#JOTW
Come show off YOUR fantastic bling with fellow jewelry lovers and trade professionals
PriceScope has information about diamond grading, learn more here!