BlingBlingLova originally posted this magnificent diamond bangle on the Show Me the Bling forum at PriceScope. Isn't this gorgeous, how exciting to have this sparkling at your wrist, catching your eye. It's a reminder of the beautiful things in life, and a statement of joy!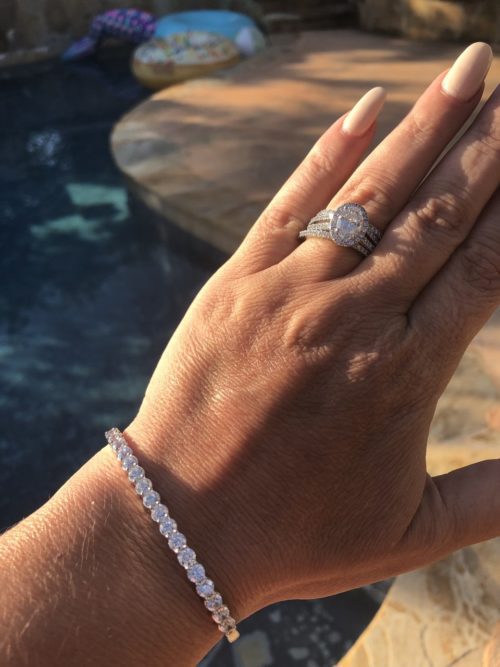 BlingBlingLova is super goal oriented and was laser focused on getting this bangle (and there is a second incoming). Working overtime, taking on extra work, all for her bangle. I admire her determination to meet her blingy goals! Yekutiel at ID Jewelry was fantastic to work with on this project and we always love to hear about wonderful jewelry experiences!
The Stats:
4.61 tcw
25 carats per diamond
Color: F
Clarity: VS
hearts and arrows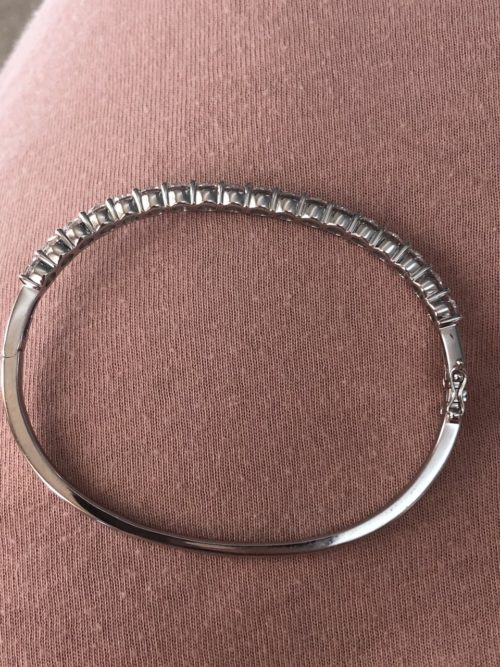 Big kudos to BlingBlingLova for this new addition to her collection and her dedication to beauty!
OMG, Bangle #2 Arrived and is also AMAZING!
Visit the original post with more pics and join me in congratulating BlingBlingLova!
The Jewel of the Week is our chance to feature and appreciate a recently posted piece from the Show Me the Bling Community!
Thank you so much for sharing your jewelry experiences with us. We look forward to seeing more!
#JOTW
Come show off YOUR fantastic bling with fellow jewelry lovers and trade professionals
What is your Diamond IQ, take the quiz here!