Wow, October is here. The month which ushers in pumpkin spice lattes, fall festivals and sweater weather. It also harbors two, splendidly beautiful birthstones, tourmaline and opal.
Opal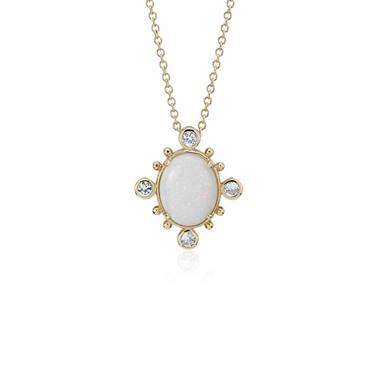 If you love color then you'll love opals. Opals shine with the hues of all the colors imaginable which is why she was given the name "Queen of the Gems." And much like no two fingerprints are the same, neither are the opal's colors. When you purchase an opal you are buying a piece that no one else has in the world.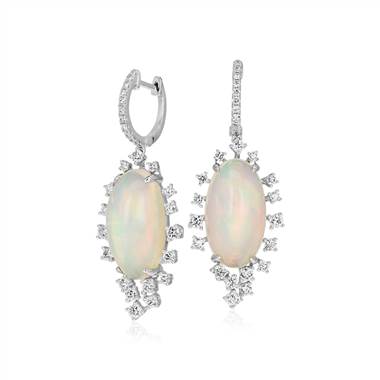 A beauty this unique is, unfortunately, fragile, so select your opal jewelry by taking into account your lifestyle. Ideally, you would reserve your opal pieces for special occasions or set in a pair of earrings to reduce the stone from coming into contact with materials which may damage the stone.
Tourmaline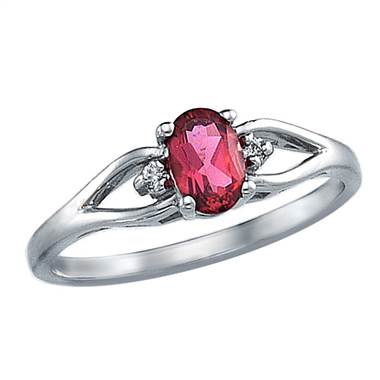 Much like opal, tourmaline is found in a variety of colors. However, this stone's colors are rarely contained in one stone and instead comes in a variety of hues. We like to think of tourmaline as embracing the Halloween spirit as its rainbow of colors has caused green tourmaline to be mistaken for emeralds, red tourmaline to be mistaken for rubies, so on and so forth. Fortunately, this beauty is strong where opal is soft. Tourmaline is durable, so you can wear it daily and then just clean it for a special event. We love to see tourmaline rings showing off one of the stone's many spectacular colors.
October is the month of transformation which is evidenced by its selection of tourmaline and opal gemstones to represent the month. These stones are a great way to introduce color to your jewelry wardrobe and and usher in fall beautifully.

By PS Staff