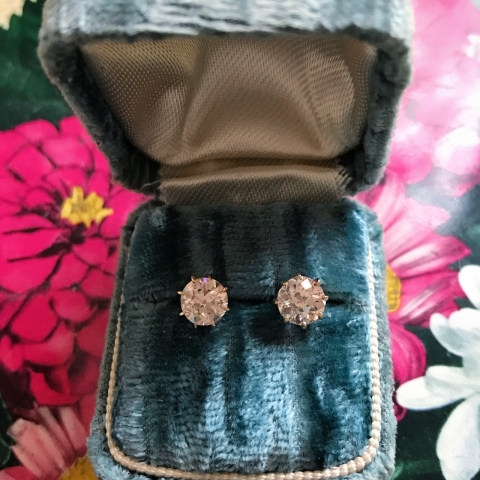 Niel's Diamond Studs
Niel shared her fab Diamond Studs with us on the Show Me The Bling Community at PriceScope.com For the Jewel of the Week, I look for something that is gorgeous; in that regard we are blessed with an overabundance. This week there was, as usual, lots of incredible eye candy that I enjoyed pouring over. Keep it coming, it's marvelous! These earrings caught my eye because they are lovely, but I also just love this concept!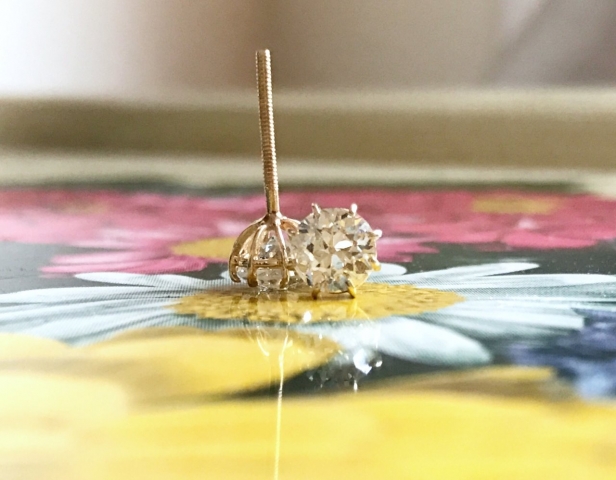 Earrings to Match her Ering!
Niel's Engagement Ring is named Grace, and Grace has two new little ones! Niel got these diamond studs that echo the look of her ering; bringing the whole look together in such a beautiful, classic way! Seriously awesome, Niel, thanks for sharing!
The Stats:
Approximately 1.5 ctw OEC
6mm 8 prong
Sold as I-J Color
Sold as SI2
Set in Yellow Gold
Want to see the entire post with more pics? Follow this link!
The Jewel of the Week is our chance to feature and appreciate a recently posted piece from the Show Me the Bling Community!
Thank you so much for sharing your jewelry experiences with us. We look forward to seeing more!
#JOTW
What does a Diamond Color Grade mean? Learn more about Diamond Color, here.
Come show off YOUR fantastic bling with fellow jewelry lovers and trade professionals in the Show Me The Bling Community at PriceScope.