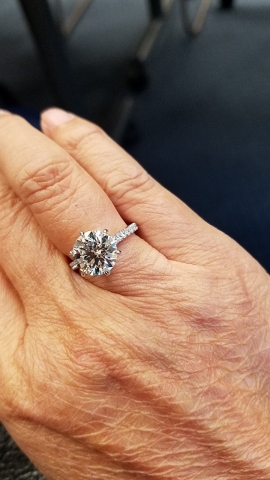 Custom HPD 2.79 ctw CBI Diamond Ring, Symphonie
Cflutist shared her incredible custom CBI diamond ring with us on the Show Me The Bling Community at PriceScope.com For the Jewel of the Week, we always look for something breathtaking and luckily the PriceScope community members never disappoint! So much sparkle! This ring practically looks alive with the way that the light dances in it. I love that they let cflutist name the setting since it was her choices that led the design. Symphonie is a gorgeous name for a seriously beautiful ring!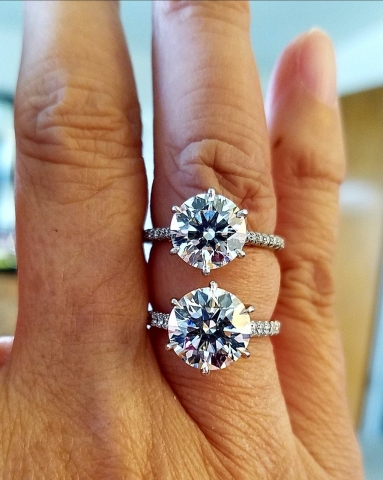 Symphonie and her sister Serenity
When cflutist got her last cut-to-order CBI (2.21ctw F-SI1) ring, she chose the Vatche Serenity #1541 as her setting and it was undeniably beautiful. This time she worked with Melissa at High Performance Diamonds to create a unique setting that is absolutley fantastic. Cflutist, your collection is so delicious, I hope you will keep sharing with us as it continues to grow!
The Stats:
2.793 ctw Created by Infinity Diamond
F Color
VS1 Clarity
.34 F/G VS H&A melee (10)
Want to see the entire post with more pics? Follow this link to the sparkle.
The Jewel of the Week is our chance to feature and appreciate a recently posted piece from the Show Me the Bling Community!
Thank you so much for sharing your jewelry experiences with us. We look forward to seeing more!
#JOTW
Think you know all there is to know about diamonds? Test your diamond IQ, here.
Come show off YOUR fantastic bling with fellow jewelry lovers and trade professionals in the Show Me The Bling Community at PriceScope.