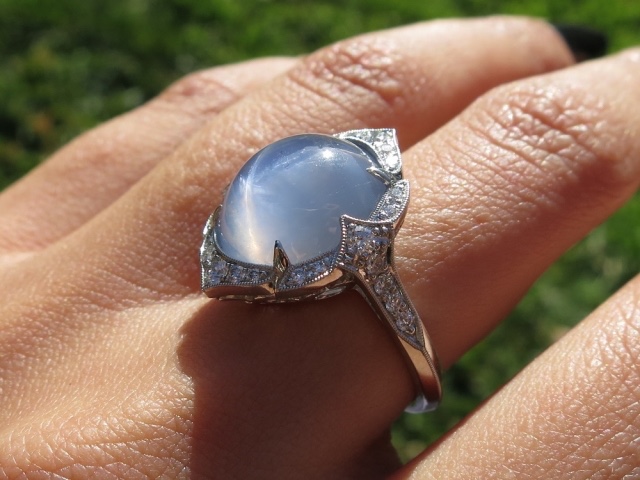 Star Sparkle's 10.5+ ctw Star Sapphire Ring
Jewel of the Week – Gorgeous Jewelry Shared by PS Members
Star Sparkle has added this amazing custom 10.51ctw star sapphire ring by Joe Escobar to her collection. This stunning stone sat waiting for inspiration to take it to a new level, and the wait was absolutely worth it!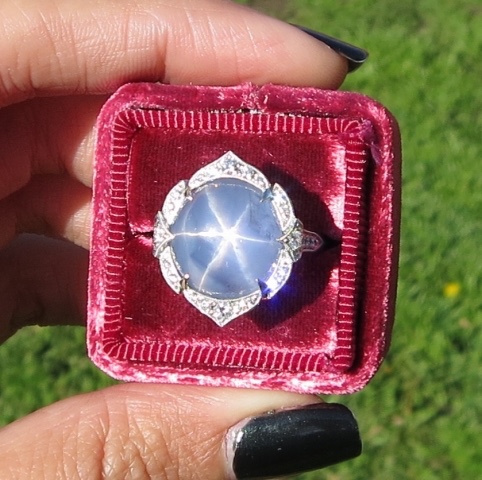 >
The signature star in a star sapphire is an asterism created by tiny needle-like inclusions of rutile. The celestial appearance is a phenomenon that adds another later of fabulous to an already beautiful stone! The halo of diamonds on this ring really accentuates the center stone, allowing the whole finished piece to shine brilliantly.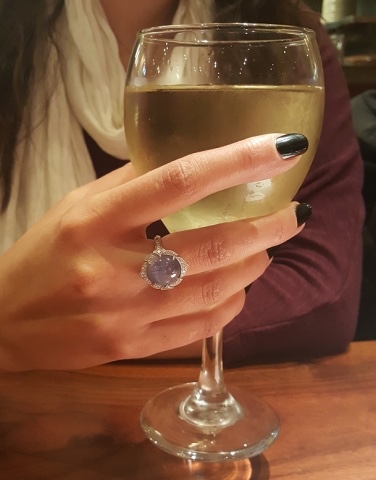 This is really a fantastic opener for 2017, inspiring us to shoot for the stars! Thank you, Star Sparkle for sharing it with us! A unique brand new beauty for a brand new year!
To check out Star Sparkle's original post including other beautiful pictures, click here.
Thank you, everyone, for sharing your gorgeous jewelry in the Show Me the Bling forum! Can't wait to see more!
#JOTW