Looking for GIA Triple Excellent cut diamonds? We have added a GIA3X button to the Pricescope Diamond Search page to help you locate specific stones that fall within these parameters. "Triple Excellent" is a trade term for round brilliant cut diamonds that meet GIA's "Excellent" grading criteria for Cut, Polish, and Symmetry.
Check the GIA3X button to find Triple Excellent round brilliant cut diamonds. There are over 450,000 diamonds in the Pricescope database to help you search and compare diamond prices.
Screen shots taken today, March 19, 2012 highlight the new GIA3X button and diamonds in Pricescope's database.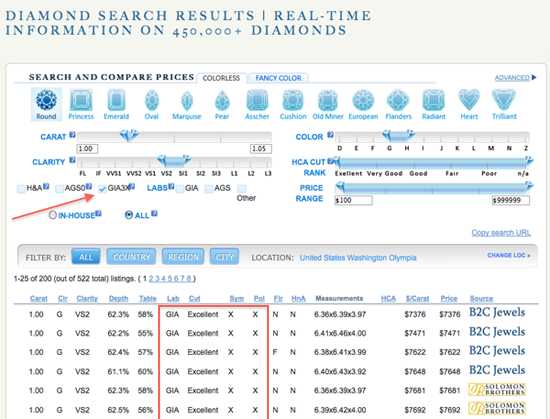 Related Topics:
Introducing Pricescope's Most Popular Diamond Searches

Retail Diamond Price Statistics