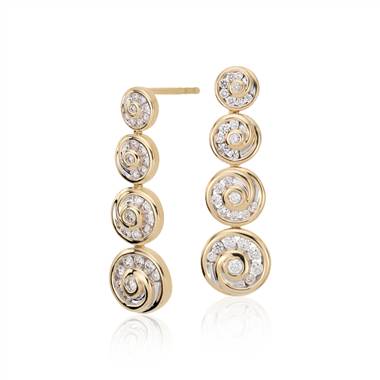 MTV Movie Awards Fashion: All About Earrings
The MTV Movie Awards aired this weekend and we can say it appeared decidedly grown up. We were pleasantly surprised by the fashion sense on display by many of the younger set who demonstrated a preternaturally mature fashion sense. But, while we were seduced by the clothes, we were transfixed by the jewelry. Namely, many of our picks for best dressed wore the same type of jewelry with their looks. Drop Earrings.
We don't know if they all share the same stylist or if they had a collective epiphany regarding drop earrings, but they made them a moment at the awards show. Mandy Moore, Yara Shahidi and Kristen Bell all selected the style to go with a variety of silhouettes.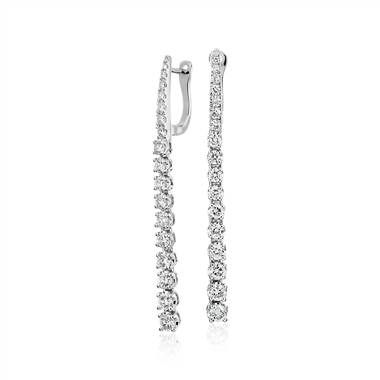 Diamond line drop earrings set in 14K white gold

at Blue Nile
Mandy Moore wore a bejeweled, body con mini accented with two-strand diamond drop earrings. She paired it with pulled back hair and a smokey eye. Trade two strands for one, an ideal look for a night out with the girls.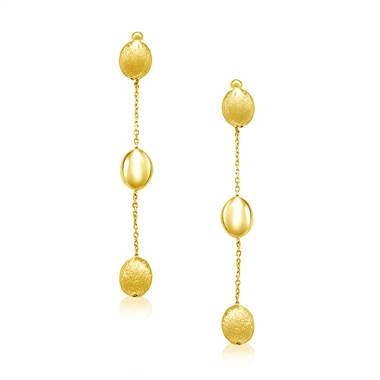 Pebbles multi drop dangle station earrings set in 14K yellow gold

at B2C Jewels
Yara Shahidi, star of Grownish wore a retro-inspired, blue-gray pantsuit with yellow gold drop earrings. These pebbled earrings are versatile and can easily go from day to night. Much like Shahidi's retro pantsuit.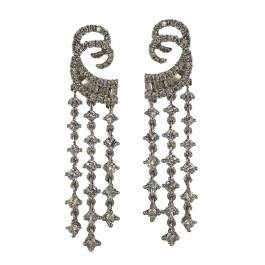 Diamond drop earrings set in 18K white gold

at I.D.Jewelry
Kristen Bell wore a black and gold dress made out of metal and lace by Julien MacDonald. She opted to wear gold drop link earrings, but would have loved to see her in one of our very own PriceScope vendor's earrings.
The MTV Movie Awards set the stage for drop earrings. We saw them paired with a number of styles and they managed to finish each and every look. Now, go out there and get your very own pair of drop earrings Stat!

By PS Staff