By Erika W.
Molly Sims flashed her new engagement ring from producer Scott Stuber at the Chrysalis Butterfly Ball in Los Angeles on Saturday. Sims has stated that Stuber helped design the cushion cut diamond halo ring with the help of Diane von Furstenberg. "One of my girlfriends [is] one of the heads of DVF; they have been working on it for several months," said Sims. (DVF recently launched a new jewelry line with H. Stern, which features polished rock crystal quartz and diamonds in 18k yellow gold.) What do you think of this celebrity ring? Do we dare compare it to Kim Kardashian's huge engagement ring?
Molly Sims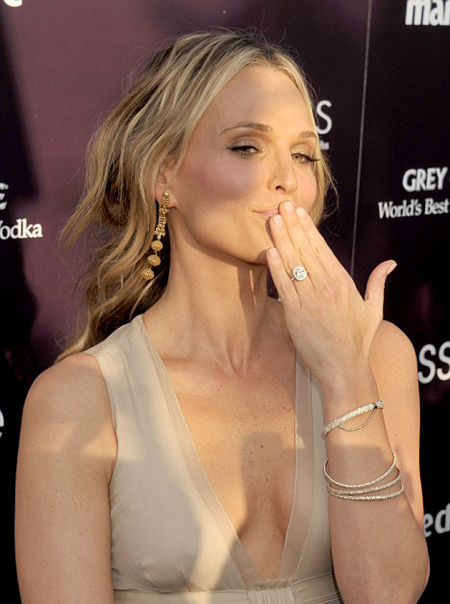 Photo: EMPICS
Molly Sims shows off her new engagement ring. (Looks great with the diamond bangles and gold drop earrings!)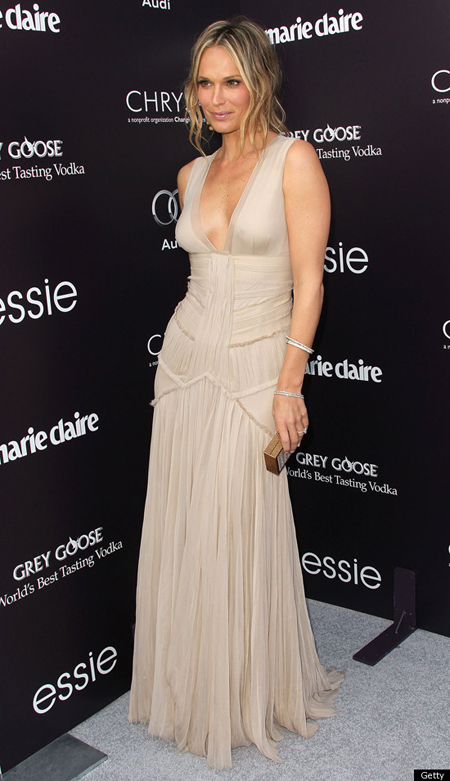 Photo: Getty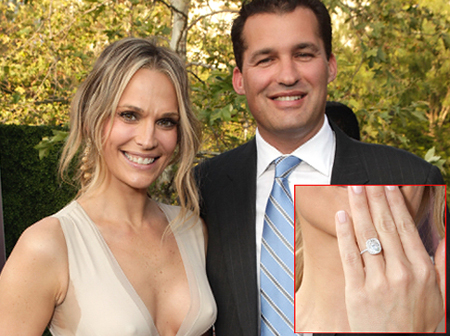 Photo: Todd Williamson/WireImage
Related Topics:

New Year kicks off with 5 Celebrity Engagements!
2011 Grammy Celebrity Jewelry Eye Candy
Celebrity Jewelry from the 2011 Oscars
Share and discuss Celebrity Engagement Rings