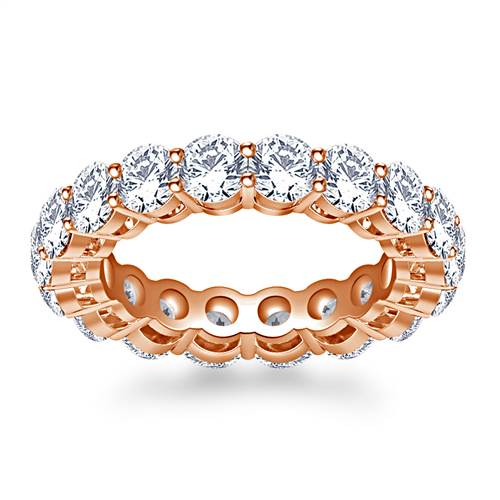 Mixing Metals: Wedding Set Edition
I'm getting married in a few months and have started wedding band shopping. I knew exactly what I wanted…until I didn't. I soon discovered that I was at a crossroads, should I go the traditional route, a la matching the wedding band to the engagement ring, or should I break the rules and go with a band I love, regardless of whether it matched my engagement ring or not.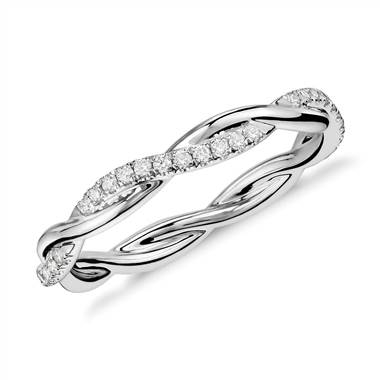 Petite twist diamond eternity ring set in 14K white gold

at Blue Nile
Now, I know that mixed metals are trendy and jewelry designers have been incorporating mixed metals in engagement ring designs, but I didn't hear much regarding mixing your engagement ring metal with your wedding band metal. As a result, I started digging around to discover if there were other brides-to-be with my conundrum.
As a matter of fact, I'm not the only one with that question because there were many, many brides with that question indeed, but now I have the answer!
Two Rules for Mixing Metals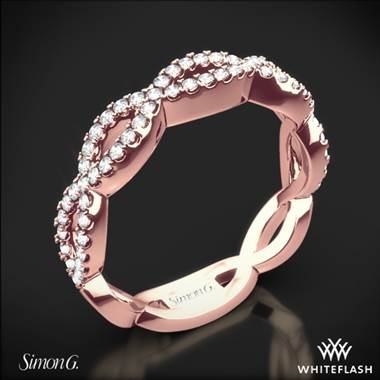 Simon G. fabled diamond wedding ring set in 18K rose gold

at Whiteflash
1. Go for it– Brides-to-be and newlyweds on multiple forums said that if you're into the look, to just jump right in and go for it. They even posted pictures that not only will you have a beautiful look, but that you won't be the first to mix your wedding band metal with your engagement ring metal.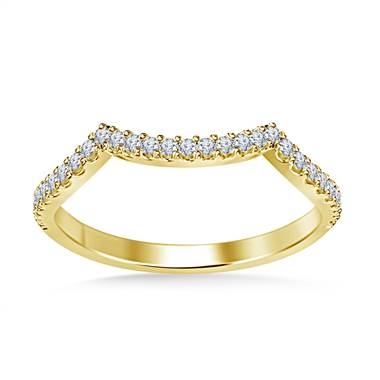 Sculpted diamond wedding band prong set in 14K yellow gold

at B2C Jewels
2. Know the risks-A platinum engagement ring can scratch many gold bands. If you're dead set on this look however, your best recourse is to match hardness to hardness. For example, rose gold is harder than yellow or white. That doesn't mean that is your only option though. The lower the karat, the higher the hardness. Therefore 10 or 14 karat gold is more durable than 20 or 24 karat gold. Furthermore, 14K rose gold is harder than 14K yellow gold and 14K white gold.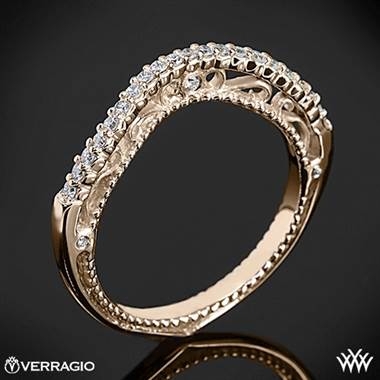 Verragio beaded arch diamond wedding ring set in 20K rose gold

at Whiteflash
Mixing metals is trendy and is no longer a no-no in the jewelry world. However, many brides should be conscious of any potential damage risks when they decide to mix their wedding band and engagement ring metals. As for me, I'm venturing out and exploring a whole new world of wedding band options!

By PS Staff