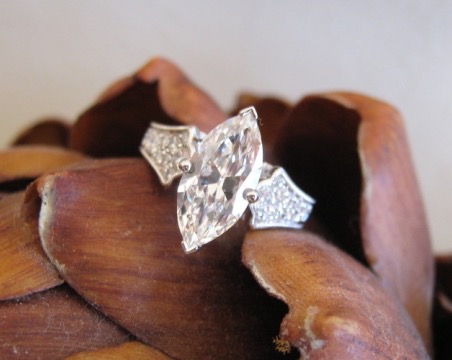 Snicklefritz's Marquise Engagement Ring
After unknowingly blocking the proposal opportunities, Snicklefritz got this beauty on December 26, and the engagement to go with it! This stunning stone and setting are both James Allen.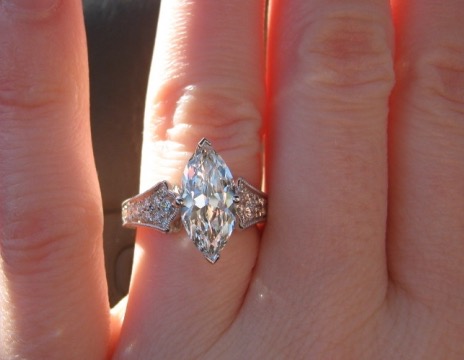 That's a YES!
This is absolutely gorgeous, I love that it evokes classic beauty while remaining unique! Congratulations, Snicklefritz! I am positively floored!
Diamond Specs:
1.91ct Marquise modified brilliant
Color: H
Clarity: SI1
Polish: Good
Symmetry: Good
Fluorescence: None
Table: 57%

Depth: 57.9%
Measurements: 13.25 x 6.40 x 3.71mm
Girdle: Thin to thick (faceted)
Culet: Slightly large
Finger Size 4.5
To read the entire post with lots of pics, click here
On Throwback Thursdays, we take the opportunity to re-appreciate beautiful pieces that have been shared over the years!
Thank you so much for sharing your jewelry experiences with us. Keep revisiting PriceScope's past with us each Thursday!
#TBT
To search for a jaw dropping stone of your own, visit the Diamond Search on PriceScope!
Click here to learn more about Marquise Cut Diamonds.