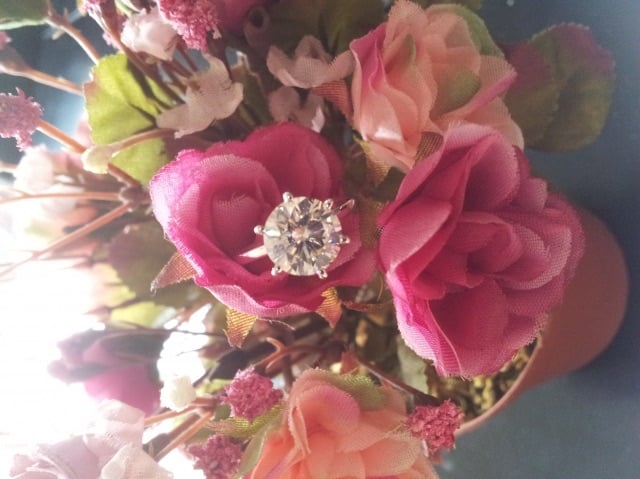 Mitsui4's 2+ct Ring
A lot of communication, effort, and trust went into the procurement of this beautiful ring . We always love to hear about great experiences in the jewelry industry, Yekutiel at ID Jewelry gets another rave review!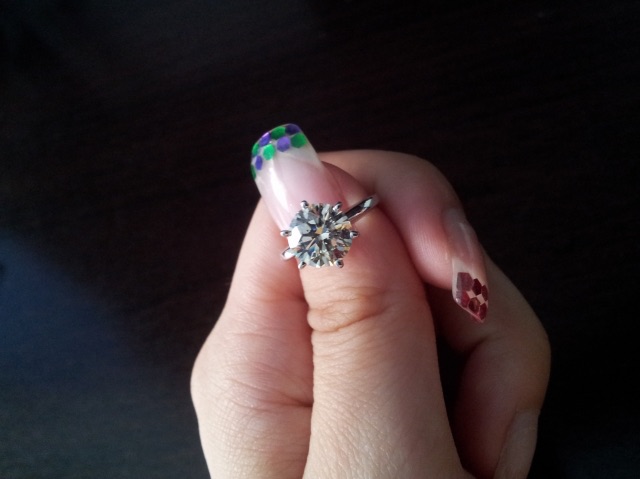 Jewelry Art meets Nail Art
This ring throws light around like mad, it packs a powerful punch! Mitsui4 was looking for a lot of carats on a little budget and IDJ found the sparkler that satisfied! She is adamant that she will be a return customer, and what bigger compliment is there, really?
Diamond Spec:
2.05ct, 8.15 – 8.20 x 4.98mm
O-P color
SI2 (Totally Eye-clean as Yekutiel said)
Cut Grade: EX, Polish: VG, Symmetry: EX
Fluorescence: Strong Blue
Finger Size: US 3.75
Thank you so much for sharing this awesome ring and story with us, Mitsui4!
To read the entire post with more pics, click here
On Throwback Thursdays, we take the opportunity to re-appreciate beautiful pieces that have been shared over the years!
Thank you so much for sharing your jewelry experiences with us. Keep revisiting PriceScope's past with us each Thursday!
#TBT
To search for a dream stone of your own, visit the Diamond Search on PriceScope!
Click here to learn more about diamond grading on PriceScope!