Yes, April showers bring May flowers and lush green grass. At least that's our excuse why the rich green emerald is May's birthstone. Emeralds also represent rebirth and May is usually the time when the flora and fauna spring to life. Love and life abound in this month and the emerald is proof of that everlasting love.
Rare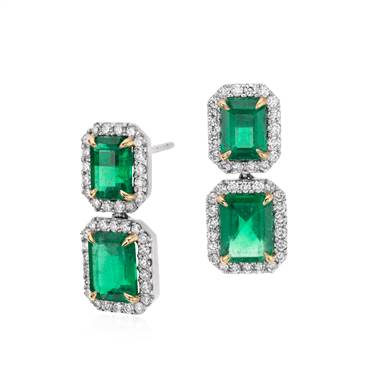 Emeralds are the rarest gemstones on Earth. They're traditionally mined in Afghanistan, Brazil, Colombia and Zambia. However, Colombia's emeralds are considered the best in the world.
Famous Fans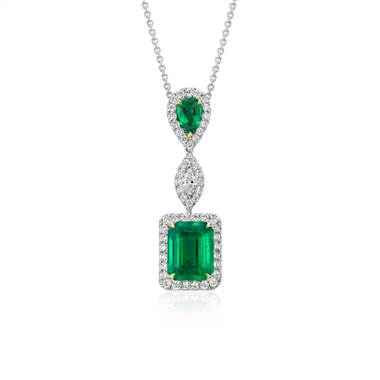 We all know that Elizabeth Taylor loved her emeralds, but did you know that Cleopatra was an even bigger fan of the gem? Yes, Cleopatra was known to be enamored by the stone and wore it so much that it became one of her signature trademarks. Liz player the iconic ruler in a movie – one of her most famous roles – so it makes us wonder. Is this an example of art imitating life or vice versa?
Buying Guide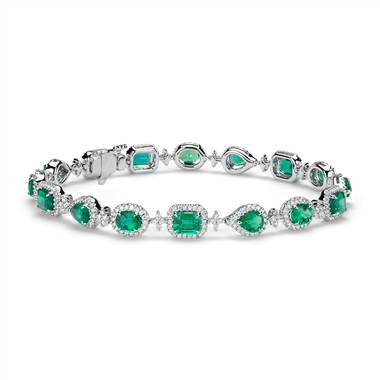 The most valued emeralds come in a rich, deep green color. So, if you have your heart set on an emerald like that, be prepared to open your wallet and empty your bank account. Another factor can send the price even higher. Examine a pricey emerald and you'll probably notice that it has a bluish tint alongside that beautiful green color. One thing you should be prepared to encounter before you buy is an inclusion. Nearly all emeralds contain inclusions. Whether or not that makes the stone's value drop is dependent on the inclusion. Not all are created equal, so your mileage may vary when trying to reduce the price on a stone with an inclusion.
We love that emeralds signify rebirth. It is the perfect example of life springing anew. Don't you think those April showers were worth it?

By PS Staff