I am proud to announce that the HCA has a new addition to the HCA cut score. It is called the HCA LL or HCA Looks Like. The HCA LL is the apparent diamond size based on outer light return, spread and additional factors. You can read about the nitty gritty of the HCA Look Like here.

Think of the HCA LL as the weather report for diamond size. Today is 80 degrees F but feels like 85.  So a 1-carat diamond might look like small at .97 ct, average at 1 ct, or big at 1.1. Just like the HCA the LL is being patented and is exclusive to PriceScope.

To celebrate the completion of the HCA LL, we are currently sharing it free through the PriceScope diamond search.  If the diamonds have all the details needed they will have a cut score in the HCA column, Just click on the score and you will be taken to the full HCA result page with the Looks Like feature.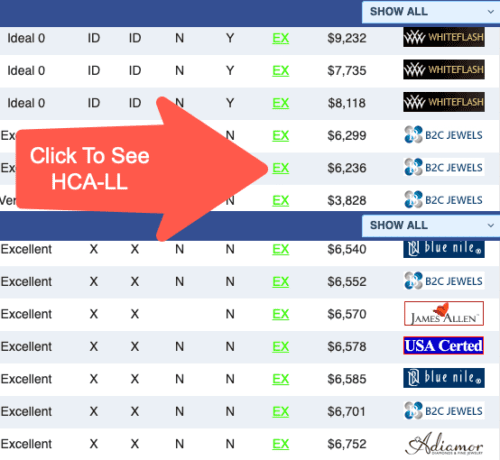 Let us know what you think.