PS Welcome - YouTube
All about PriceScope
Sat, 11 Feb 2017
Lilmosun special bracelet from her Mom
H1:
Lilmosun special bracelet from her Mom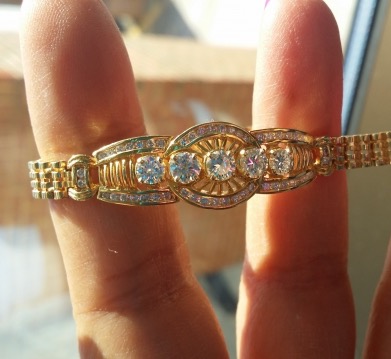 Lilmosun Special Bracelet
Jewel of the Week - Gorgeous Jewelry Shared by PS Members
Lilmosun received this special and very touching gift from her mother. It was her mother's favorite piece of jewelry and she gave it to her as a thank you.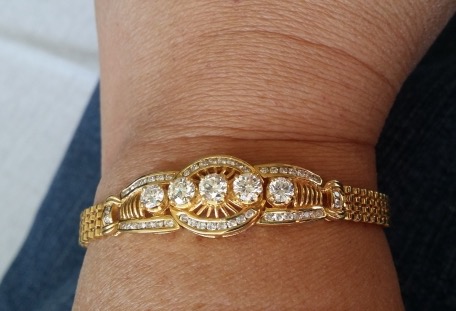 Lilmosun Special Bracelet wrist view
Lilmosun it looks great on your wrist. We wish your mother a safe and fast recovery so you can enjoy more precious times together. Click here to visit the forum thread and see more bling.
Thank you, everyone, for sharing your gorgeous jewelry in the Show Me the Bling forum! Can't wait to see more!
#JOTW
By
Andrey Pilipchak