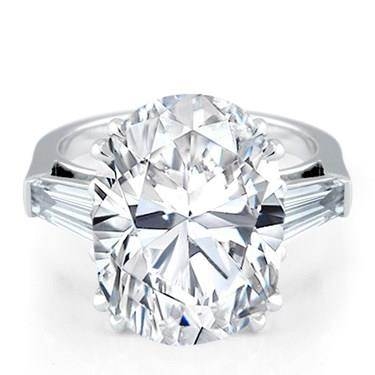 Let it Snow…in March
We had a wonderful blog post planned about the first day of spring. Then it started snowing. Then the snow plows came out. Then it started snowing again. So, in honor of winter's last hurrah – because it definitely isn't spring in parts of the US – we are looking at three of our favorite pieces of ice to wear on an engagement finger when the temps drop.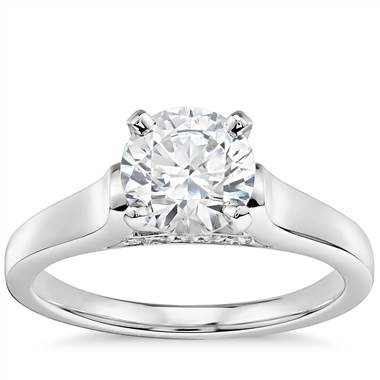 1 Carat Preset Truly Zac Posen Cathedral Solitaire Plus Diamond Engagement Ring in Platinum

at Blue Nile
A diamond solitaire is a tried-and-true engagement ring classic. It's the timeless sweater that keeps you looking fabulous year after year whenever the temperature dips. Just like that sweater, this ring will stay with you long after the weather heats up.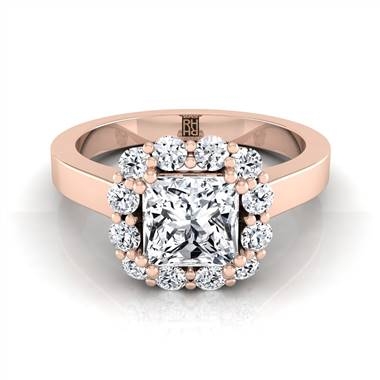 Princess cut diamond halo engagement ring set in 14K rose gold at RockHer

at RockHer
Snowflakes are delicate, unique little wonders created by nature. This 13-stone diamond engagement ring appears to be inspired by a snowflake's unique beauty. It's the perfect merger between nature and man that would make one never want to let it go.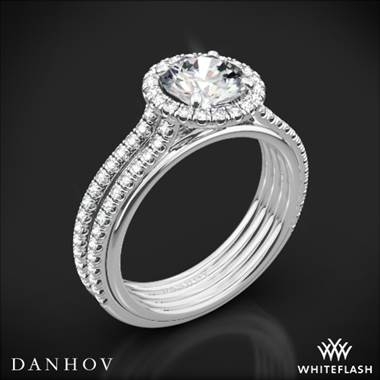 Danhov Unito diamond two-tone engagement ring set in 14K white gold

at Whiteflash
We like snowflakes but when it comes to that special finger we love a blizzard! This ring is saturated with ice in a split shank setting. A special feature of this ring is the four for one special. That's right, four bands were combined to make this ring. How's that for a blizzard?
March has definitely had a few surprises up it's sleeve, most notably because of all the snow and ice we're seeing. Thankfully, these engagement rings show off our favorite types of ice, no snow plows needed.

By PS Staff