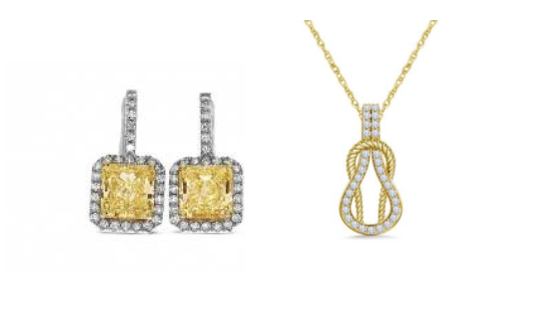 Spring Trends
Spring has finally sprung and we are finally looking ahead to warmer weather. It's also time for you to clean out your closets and incorporate some new trends into your wardrobe. The key is balance and including some of these looks into your spring/summer wardrobe will keep you looking fresh and with the times. Now, let's jump right in and prepare you for hitting the streets in style this season.
USA! USA! USA!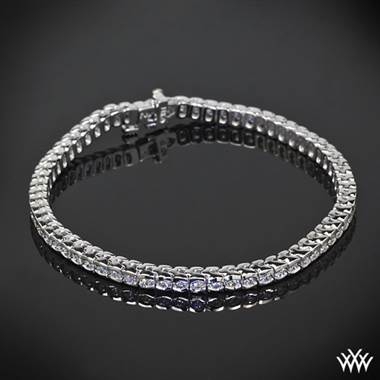 Half bezel diamond tennis bracelet set in 14K white gold

at Whiteflash
It may be the after effects of Olympic fever or it just may be a return to patriotism, but Americana is back. Think classic looks and plenty of red, white and blue to fill up your wardrobe.
Wear with classic pieces such as diamond studs, tennis bracelets or plenty of pearls to look like a Ralph Lauren model.
Denim Delight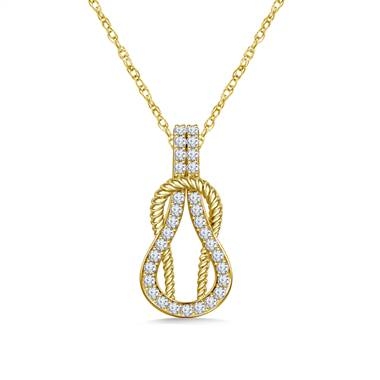 Diamond love knot pendant necklace set in 14K yellow gold

at B2C Jewels
Everyone owns at least one pair of their favorite jeans, but now it may be time for an upgrade. It's all about luxury denim, so break out your wallets and prepare to splurge. If you want more bang for your buck, purchase dark denim in a classic silhouette which will keep you on trend for more than a season.
Wear with pendants or stacked rings to keep the focus on the denim and not on distracting jewelry.
Mix and Match Prints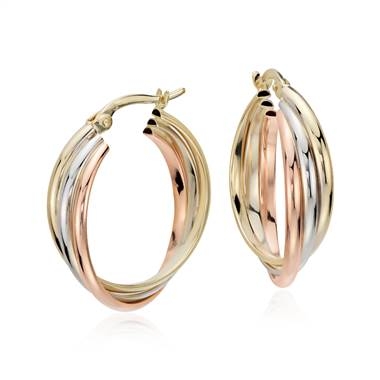 Hoop earrings with white gold, yellow gold and rose gold

at Blue Nile
Mixing and matching prints are very on trend right now, especially when wearing ethnic prints. The bold colors and geometry work well with even bigger and bolder jewelry. This is the time to show off your chunkiest pieces to tie the look together.
Wear with statement jewelry featuring rough cut stones, hoop earrings or large cocktail rings.
Scintillating Satin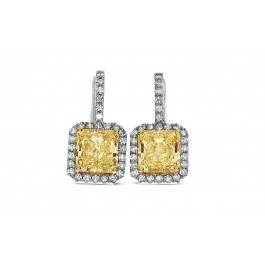 Radiant cut yellow diamond earrings set in 18K white gold

at I.D.Jewelry
Yes, you read that right, satin is back. Instead of wearing it during the day – let's face it, it's too hot for that – don it during your most important gala and throw on your most impressive jewels. That's right, pile on the Liz Taylor gems and watch jaws drop.
Wear with Oscar worthy diamonds, emeralds or platinum to make your own red carpet wherever you go.
Now that the snow has melted it's time for you to get back into spring's fashion swing. Make a few key wardrobe and jewelry updates and you will dominate this season's trends.

By PS Staff