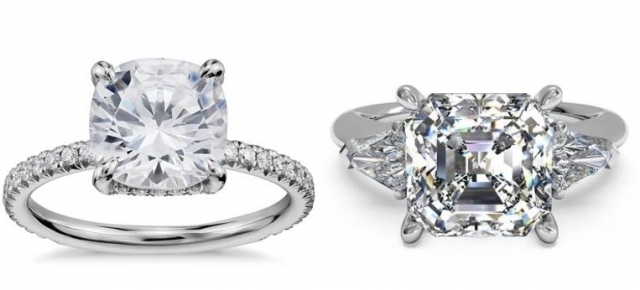 Labor Day: Wear Your Whites
Can you believe it, Labor Day is already here! Traditionally, the holiday means that come September 5th, we have to pack up or white clothes for the rest of the year. Yet, you PriceScopers know that we don't abide by those rules.
Anyway, can you truly pack away your whites when you have gorgeous white diamonds milling about? Of course not. So, instead of packing away those summer whites, why not celebrate them with some beautiful white diamonds?
No one can be encouraged to pack away the whites until the next year when it is a beautiful engagement ring. This ring allows the diamond's beauty to shine through in an unobtrusive and elegant setting. Add in a cushion cut center stone and you'll definitely want to wear this beauty 365 days a year.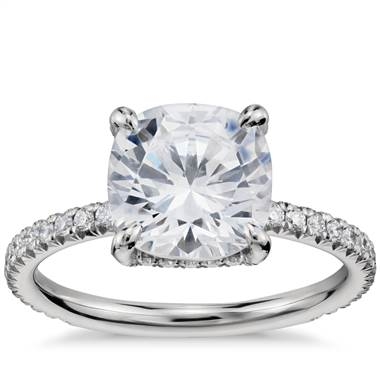 Studio cushion cut petite French pave crown diamond engagement ring set in platinum

at Blue Nile
Sometimes you have to break the rules. This captivating Asscher cut engagement ring reflects light wherever you go. Ideal for those short fall and winter days when you need a bit more sun in your life. This is one engagement ring that will keep you going until next Labor Day.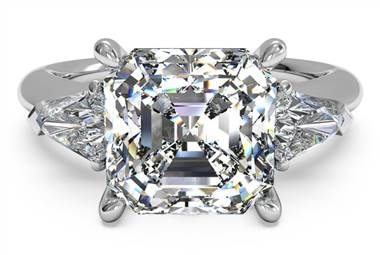 Three-stone diamond engagement ring with bullet side-diamonds set in platinum

at Ritani
Give new life to your white diamonds by giving them a new bezel setting. This versatile setting is fantastic because they allow the diamond to show through, but in a setting which combines the past and the present. Not to mention they look just as good with winter whites as they do summer whites.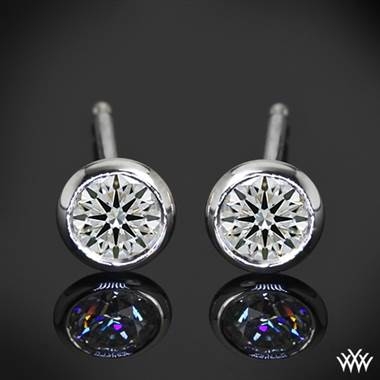 Handmade full bezel" diamond earrings setting in platinum

at Whiteflash
We can almost guarantee that this necklace will appear at everyone's Labor Day barbecues at least once. This look has been duplicated at multiple price points and with good reason; it's versatile, elegant and goes will with black tie or a plain white shirt. We bet you won't be putting your white clothes away any time soon with this in your jewelry box.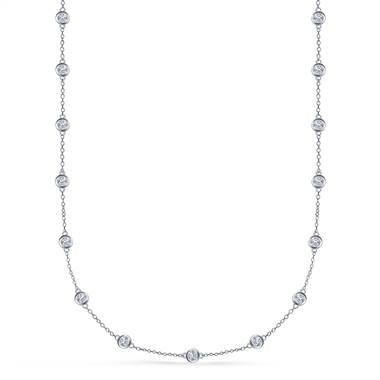 Bezel set diamond station necklace in 18K white gold

at B2C Jewels
If you think you have to pack away your white clothes, and the accessories that go with them after September 5th, think again. There are too many fabulous accessories which complement white clothing for you to just pack them away until next year. These white diamond and platinum and white gold settings are too good to be kept away. Instead, continue to wear them with pride this year and many years to come.

By PS Staff