La Dolce Vita
It's a universal knowledge that when Mother Nature turns up the heat, we run out the kitchen. For many celebrities, that means crossing the pond and heading to Italy. We can't tell you how many photos we've seen of celebrities basking in the Italian sun on their holidays.
One thing we can tell you however, is that these celebrities are rarely short on style. Italians are known the world over for their looks, but you don't have to be Italian to posses their style. Just take a few cues from us and you'll be living la dolce vita in now time.
Have you ever just wanted to look like a Roman goddess? Well if that sounds like you, then rejoice, because we have a quick and easy fix for you. Though the days of the toga may be long gone, you can still channel the look wearing a sleek, white maxi dress, gold sandals and a hammered cuff on your arm. A look that's sure to make you look like a modern-day goddess.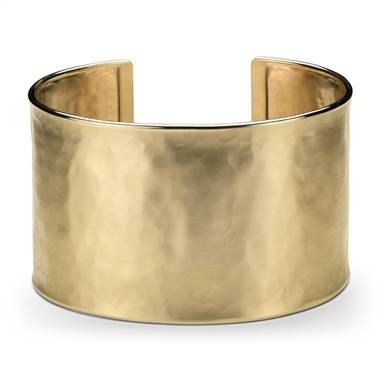 Wide hammered cuff bracelet in 14K yellow gold

at Blue Nile
You can't do anything but propose when you're in the Eternal City with your eternal love. So why not make love last with a show-stopping engagement ring? This vintage ring is inspired by true love and reminds us of rings aristocratic Florentine women wore centuries ago.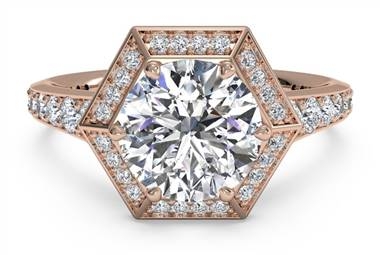 Vintage hexagonal halo vaulted diamond band engagement ring in 18K rose gold

at Ritani
We can never get enough of the colors when we're in Tuscany. What more can you ask for with the rich green colors of the landscape paired with the golden colors found in a field of wheat and juxtapositioned next to beautiful stone houses when you're riding through the Italian countryside? Easy, a simple, yet elegant pendant which complements all the colors you will find in the Tuscan countryside.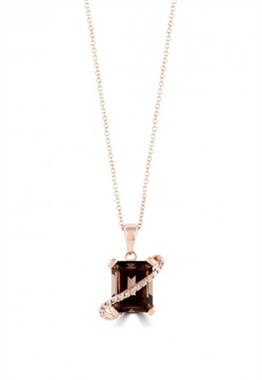 Smokey quartz and diamond pendant in 14K yellow gold

at EFFY
When were were traipsing through Italy, we were besieged with rows upon rows of beautiful pieces of jewelry ready for us to purchase. The Italians must love bezel settings because we saw row upon row of stones in those very settings. Fortunately, they have excellent taste in jewelry and the love of your life can't go wrong by getting down on one knee and asking for your hand in this stunner of a ring.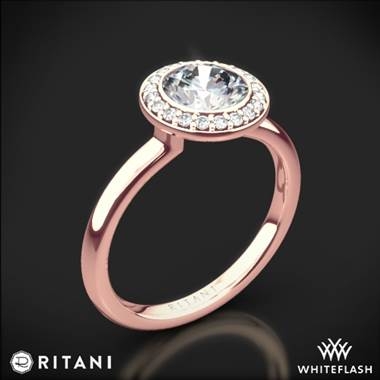 Bezel set halo diamond solitaire engagement ring in 18K rose gold

at Whiteflash
Let's be honest. We're all looking for a bit of la dolce vita in our lives and if we can't get to Italy, we can sure accessorize like an Italian! Playing with colors, textures and shapes will definitely help you channel the part. Now, go out there and enjoy the sweet life!

By PS Staff