By
Erika Winters
Fabulous Jewelry Shared by Pricescope Members
This week we are featuring unique fireball pearl jewels shared by pinkjewel and bsomlo! Pinkjewel's new pearls are actually diamond-studded. (So gorgeous!) And bsomlo's new necklace was made with a stunning statement pearl with lovely iridescence. Thanks everyone for sharing your gorgeous jewelry in the Show Me the Bling and Pearls forums!
pinkjewel's diamond-studded pearls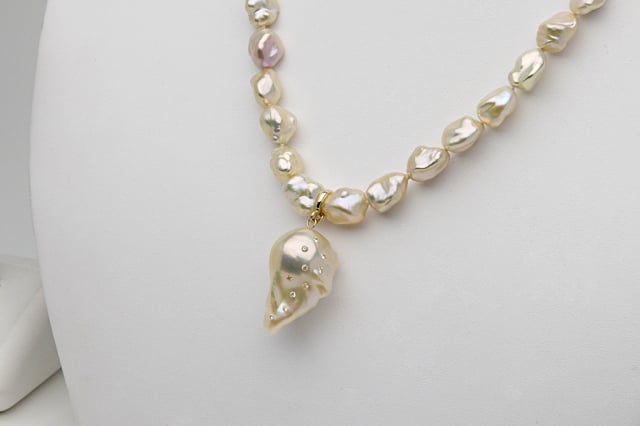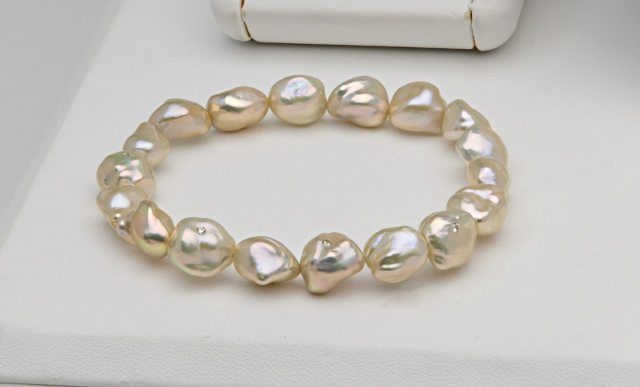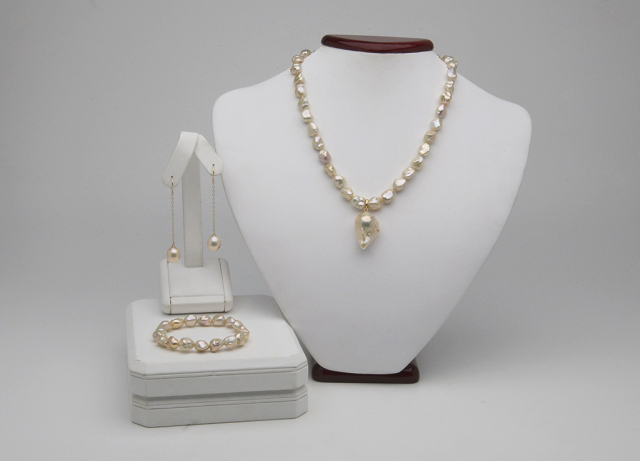 Pinkjewel's new pearls are for a very special occasion, a vow renewal after 12 years of marriage. She worked with jewelry designer Hisano Shepherd of Pearl Paradise to create the stunning pieces shown above. Suspended from a baroque pearl strand, a large fireball pearl is set with 12 diamonds to celebrate pinkjewel's 12 years of marriage. And a sprinkling of diamonds adorns her matching pearl bracelet. The set is completed by champagne-colored pearl drop earrings. Beautiful! Be sure to visit her forum thread for details:
Diamond studded pearls for my vow renewal!
bsomlo's pearl statement necklace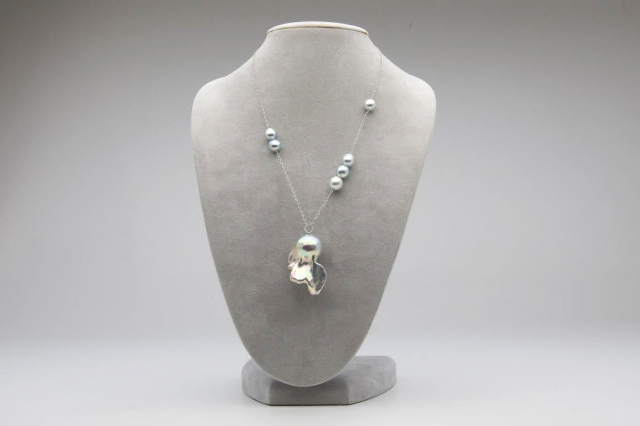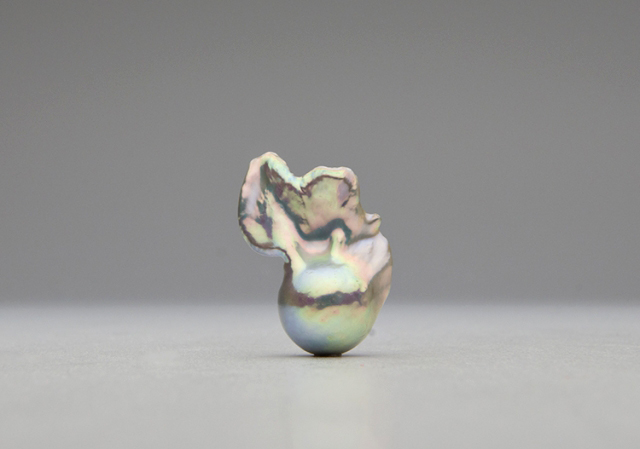 Bsomlo also worked with designer Hisano Shepherd to create a custom necklace with a wildly unique fireball pearl! As you can see from the images above, the striking pearl displays a stunning iridescence–the rainbow of colors that change as the pearl moves. Fireball pearls are bead-nucleated freshwater pearls that–unlike perfect spheres–have formed to resemble balls of fire with curving "flames." These pearls make a grand statement in wild style, and we love the design created by Hisano and bsomlo! Please visit bsomlo's forum thread for details:
Custom Fireball Pendant a la Hisano.
All images by Pearl Paradise.
Thanks for sharing, pinkjewel and bsomlo!
Related:

2013 International Pearl Design Contest Winners Announced


New Theory on Why Pearls Are Round, Fun Pearl Quiz, and Other Pearly News