Fabulous Jewelry Shared by Pricescope Members
What's better than one yellow diamond ring? Two. Especially when they belong to one couple. These two rings are simply stunning! Thanks everyone for sharing your gorgeous jewelry in the Show Me the Bling forum!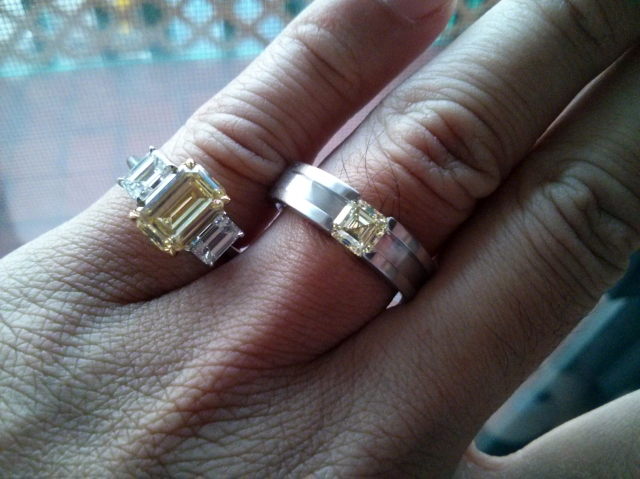 So acebruin first posted his tension-set ring with a .93-carat fancy light yellow diamond at the end of December. He also included the picture above of his ring with his wife's gorgeous 3-stone ring set with a 3-carat fancy intense yellow diamond. So naturally we needed a post on that. Luckily both rings are now featured in their own threads for us to enjoy. We love how the yellow diamonds complement each other–while being perfectly handsome (in his case) and beautiful (in hers). Be sure to visit acebruin's two forum posts to see each ring in detail:
Bruce Boone Meets Fancy Colored Diamond Men's Ring and
3 Stone Fancy Intense Yellow EC Ring.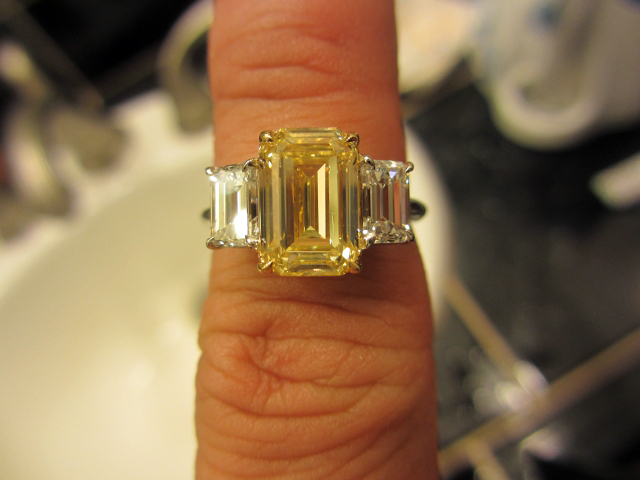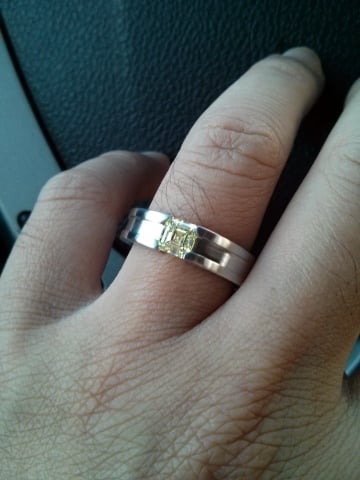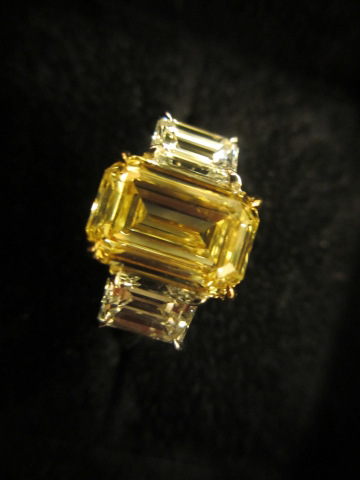 Thanks for sharing, acebruin!
Related forum and blog topics:

Show us your fancy colored diamonds

Leibish & Co. Stuns with a 50-Carat Yellow Diamond at JCK 2013