Fabulous Jewelry Shared by Pricescope Members
These aren't your grandma's pearls! This week we are featuring a few fantastic strands of freshwater "ripple" pearls posted by icy_jade. Thanks everyone for sharing your gorgeous jewelry in the Show Me the Bling and Pearls forums!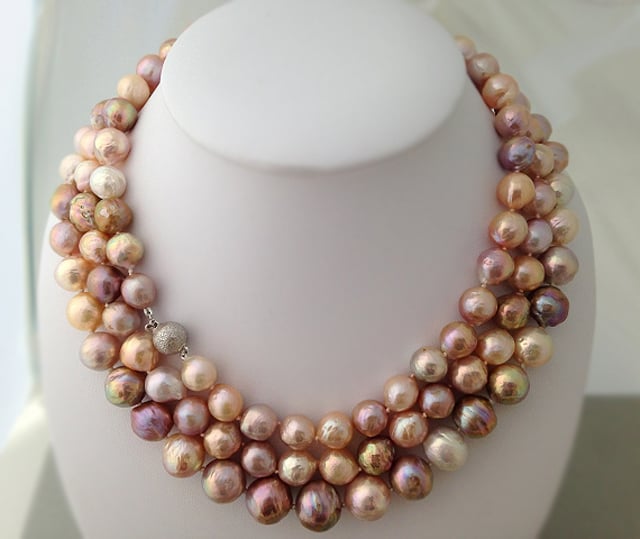 Naturally we love our diamonds here at Pricescope, but we're also very fond of unique organic gems like pearls. And while many still think of pearls as those perfectly spherical white orbs worn by grandma, there's a whole wide world of pearls available today. Many are quite affordable.
Which leads us to icy_jade's fabulous strands of naturally-colored freshwater "ripple" pearls. As you can see from her pictures, these pearls have a striking iridescence that delivers a rainbow of stunning colors. The pictures above and just below show two different strands together–the top strand is long and doubled. They all display the unique rippled surfaces that bounce light and color. (These pearls have a similar appearance to Japanese Kasumi pearls that are loved by collectors.) If you haven't considered unusual pearls, you might want to take a walk on the wild side with unique baroque shapes and colors like icy_jade's gorgeous strands. Be sure to visit her forum post for more pictures and necklace details: My new kasumi-like strands from POJ.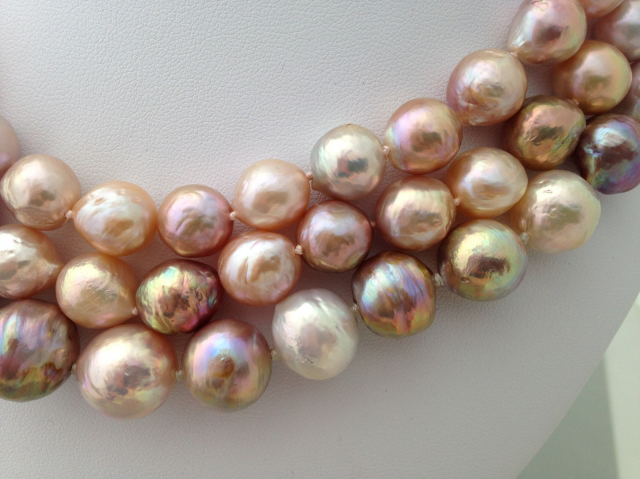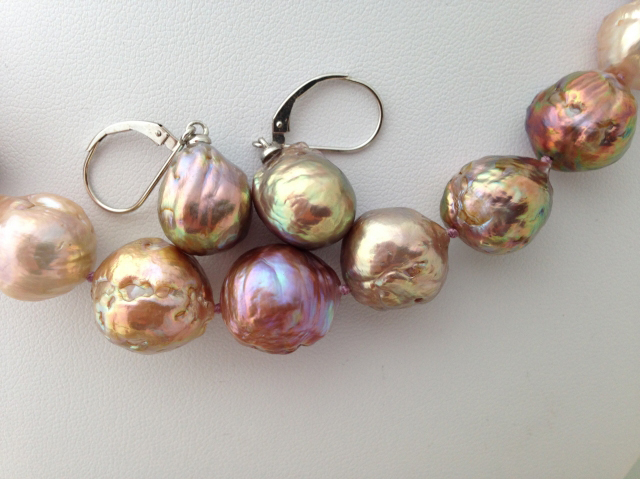 Thanks for sharing, icy_jade!
Related forum posts: