PS Welcome - YouTube
All about PriceScope
Fri, 25 Oct 2013
Jewel of the Week - A Sparkling Classic! Five-Stone Diamond Ring
H1:
Jewel of the Week - A Sparkling Classic! Five-Stone Diamond Ring
By
Erika Winters
Fabulous Jewelry Shared by Pricescope Members
This week's featured jewel shows us exactly why the 5-stone diamond ring is a perennial classic–sparkle galore! Thanks everyone for sharing your gorgeous jewelry in the Show Me the Bling forum!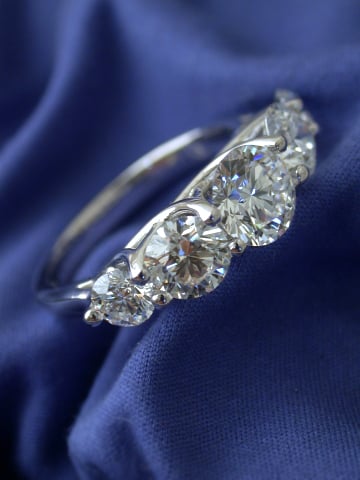 With about 2.5 carats of gorgeous diamonds and a fluid trellis-style setting, MakingTheGrade's new engagement ring (re-set) is an uber-sparkly alternative to classic solitaire designs. The five-stone ring is set with her original engagement-ring diamond flanked by 4 Lazare Kaplan ideal-cut diamonds, which look positively blinding! Visit MakingTheGrade's forum post for more pictures. The lovely images in this blog are from her jeweler, but MTG also takes wonderful pictures. So be sure to check for more here: New 5 stone reset.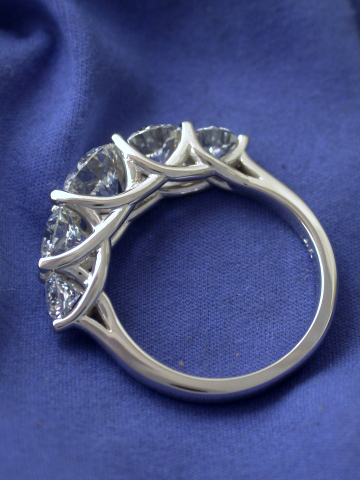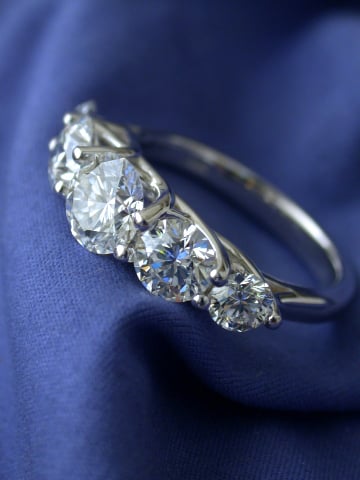 Thanks for sharing, MakingTheGrade!
Related forum posts:

Some Lazare Kaplan goodies, aka 5-stone Before shots

The 5 Stone Ring Thread!

5 stone CAD help?