PS Welcome - YouTube
All about PriceScope
Fri, 07 Sep 2012
Jewel of the Week - Unique Vintage-Inspired Engagement Ring (Reset)
H1:
Jewel of the Week - Unique Vintage-Inspired Engagement Ring (Reset)
By
Erika Winters
Fabulous Jewelry Shared by Pricescope Members
This week's featured jewel is all about the details, an intricate vintage-inspired diamond ring posted by twosanguinehearts. Thanks everyone for sharing your gorgeous jewelry in the Show Me the Bling forum!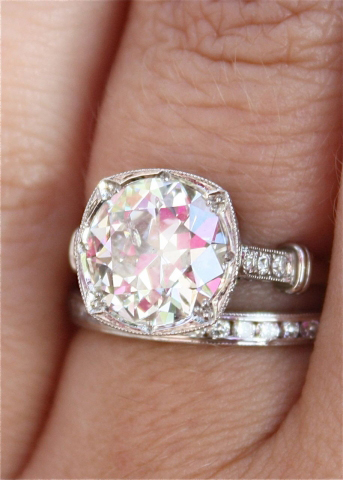 The creation of twosanguinehearts' ring involved a daring move and a Pricescope first: A hearts-and-arrows cut diamond was recut to an old European style. And then a custom vintage-inspired platinum ring was made for the newly-cut stone. The ring features a unique profile with a detailed gallery.

Visit twosanguinehearts's thread for more images and details: **REVEAL** Single Stone Reset **LOTS OF PICS**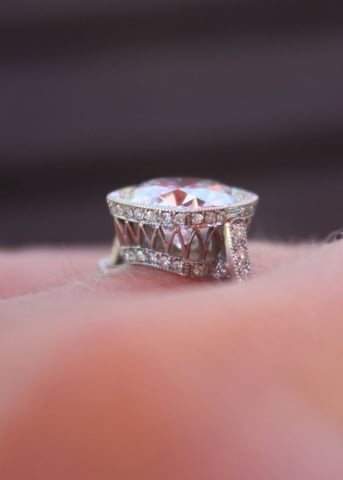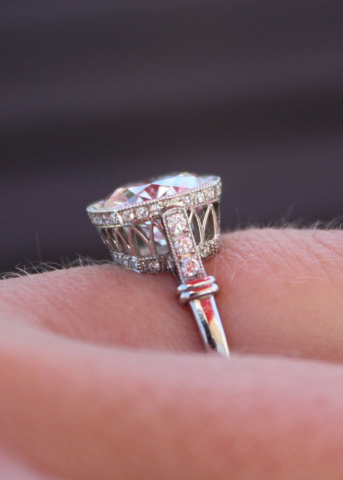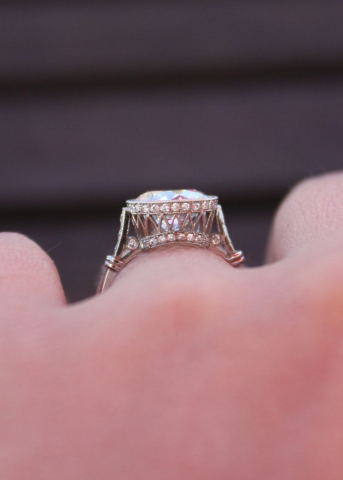 Thanks for sharing, twosanguinehearts!
Related Pricescope Forum Topics:

Single Stone ring - need suggestions for profile design!

RB to OEC recut: Before and After Pics

Show us your Antique/Vintage and Reproduction Rings!