By Erika W.
Fabulous Jewelry Shared by Pricescope Members
This week's featured jewel brings fresh perspective to the classic solitaire, a new ring posted by ljmf. Thanks everyone for sharing your gorgeous jewelry in the Show Me the Bling forum!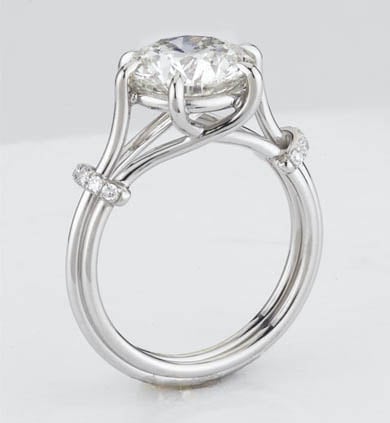 We can't think of a better way to celebrate 25 years of marriage than with a lovely new (3 carat) diamond ring. With its fluid gallery and diamond side wraps, ljmf's new ring brings a new twist to a perennial classic, the solitaire.
Visit ljmf's thread for details and additional images: 3.017 Carat Upgrade & Victor Canera New Setting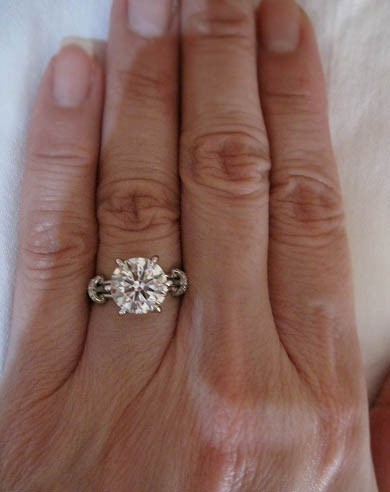 Thanks for sharing, ljmf!
Related topics:
Post your Victor Canera beauties here!