Fabulous Jewelry Shared by Pricescope Members
With diamond bands, you can't have just one… And when you add pink and yellow diamonds, it gets even better! Thanks everyone for sharing your gorgeous jewelry in the Show Me the Bling forum!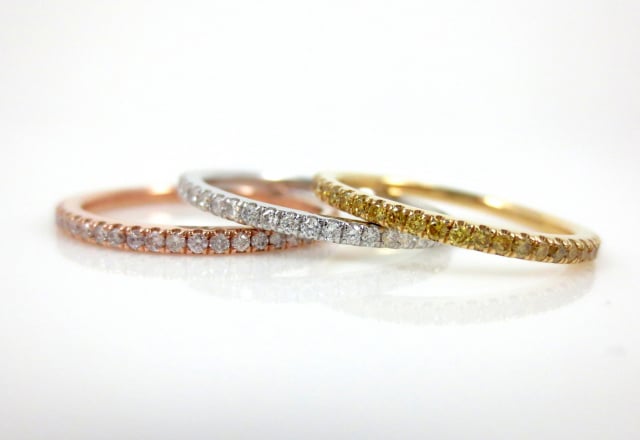 Asscherhalo_lover's new pink, yellow, and white diamond bands are so sparkly and fun that she has us craving a few new bands ourselves! Slim and delicate, the bands are made for myriad stacking combinations. From soft pink and sunny yellow to classic white, these pavé diamond bands are the perfect pick-me-up! Be sure to visit Asscherhalo_lover's forum post for more pictures and details:

Pink, Yellow and White Diamond Pave Bands!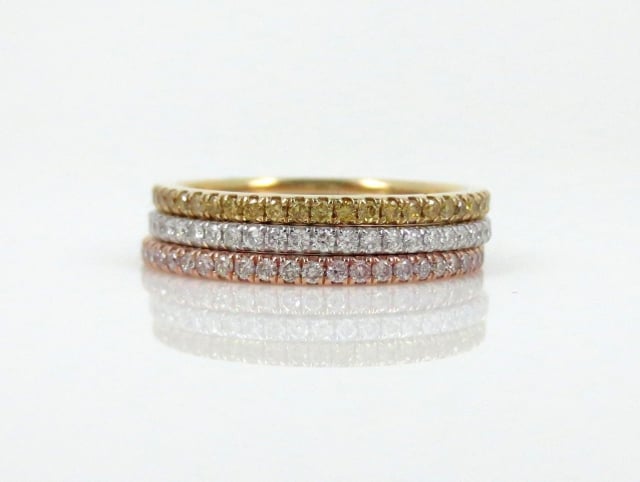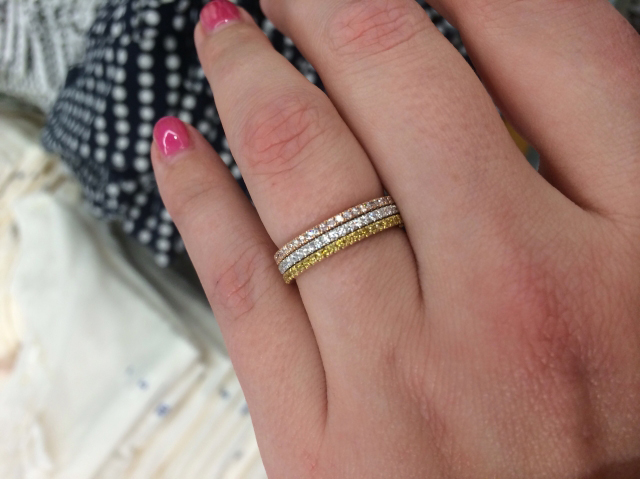 Top two images by Zina Fine Jewelry on Etsy.
Thanks for sharing, Asscherhalo_lover!
Have a new jewelry piece? Show us!
Show Me Your Diamond Eternity Bands!
Show us your fancy colored diamonds