By Erika W.

Fabulous Jewelry Shared by Pricescope Members
This week's featured jewel is a Caribbean blue Mozambique tourmaline and diamond ring. Thanks everyone for posting your gorgeous jewelry in the Show Me the Bling Forum!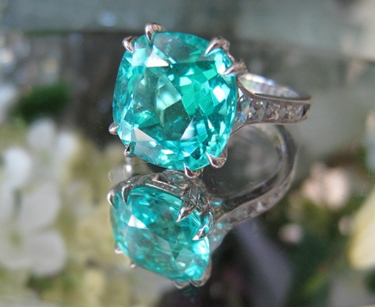 Posted by ArtNouveau
Mozambique paraiba tourmaline in Leon Mege French cut ring
ArtNouveau's stunning ring features a 5.52 carat cushion cut copper bearing tourmaline from Mozambique. Tourmalines of this type are also called "Cuprian," a term that indicates the presence of copper in the chemical make-up of the gem. Vivid blue cuprian tourmalines of are primarily found in Mozambique, Nigeria and Brazil's Paraiba state, though Brazilian Paraibas are very rare. They are highly coveted by collectors, who seek the spectacular neon glow.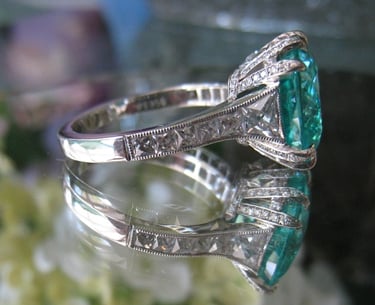 Posted by ArtNouveau
Profile of the handmade platinum ring accented by tapered French cut diamonds and pave.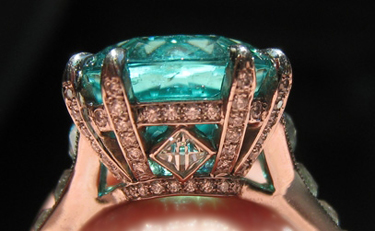 Posted by ArtNouveau
Close up of the intricate gallery, which features pave prongs and a French cut diamond on each side.
Related Threads:
Paraibas or other copper bearing tourmalines? Love to see
Show me your copper bearing tourmaline!
Share your ring here: Show Me the Ring!