PS Welcome - YouTube
All about PriceScope
Thu, 03 Feb 2011
Jewel of the Week - Tacori Engagement Ring
H1:
Jewel of the Week - Tacori Engagement Ring
By
Erika W.
Fabulous Jewelry Shared by Pricescope Members
This week's jewel is a classic Tacori engagement ring posted by emeraldlover1. Thanks everyone for posting your gorgeous jewelry in the Show Me the Bling forum!
Tacori Diamond Engagement Ring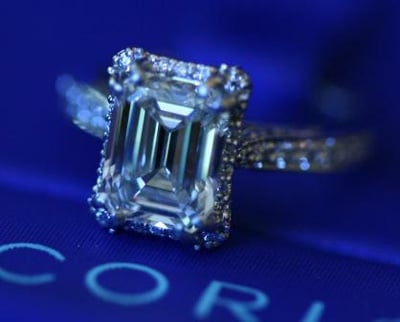 E-Ring Glamour Shot

*Photo by Angelica Glass

Emeraldlover1's platinum Tacori engagement ring features a 2.75 carat J VS1 emerald cut diamond.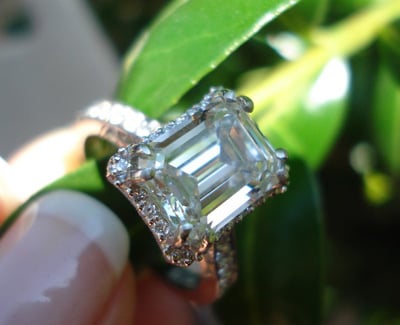 Posted by emeraldlover1
The lovely setting is style 2620 by Tacori
An emerald cut with beautiful proportions and great presence...
Profile shot of the intricate gallery - Tacori rings are known for their delicate details and excellent craftsmanship.
Related Threads:

ECs...show me some LIFE!

Emerald Cuts & Asschers - A Collection

Show me your I, J, K, L, etc. color emerald cuts!
Share your emerald cut diamond rings! Show Me the Bling!