PS Welcome - YouTube
All about PriceScope
Fri, 17 Aug 2012
Jewel of the Week - Orange Blaze! Spessartite Garnet and Diamond Ring
H1:
Jewel of the Week - Orange Blaze! Spessartite Garnet and Diamond Ring
By
Erika Winters
Fabulous Jewelry Shared by Pricescope Members
There's orange, and there is orange, and this week's featured jewel positively blazes with energy! Thanks everyone for sharing your gorgeous jewelry in the Show Me the Bling forum!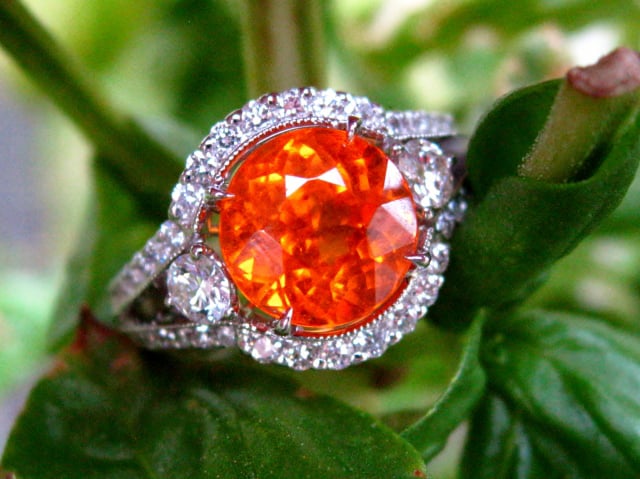 Trying to stay cool? Well, you'll get no relief from aljdewey's smoldering spessartite garnet! 3.70 carats and vivid, the stone is surrounded by (also quite firey) diamonds in a detailed setting.

Visit aljdewey's thread for more pictures and details: Great balls of fire!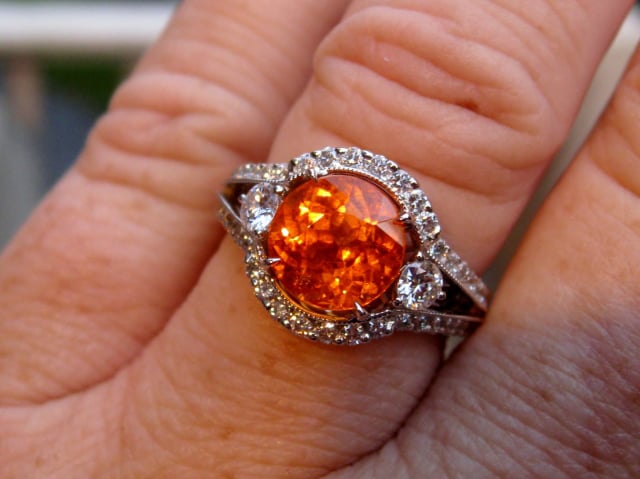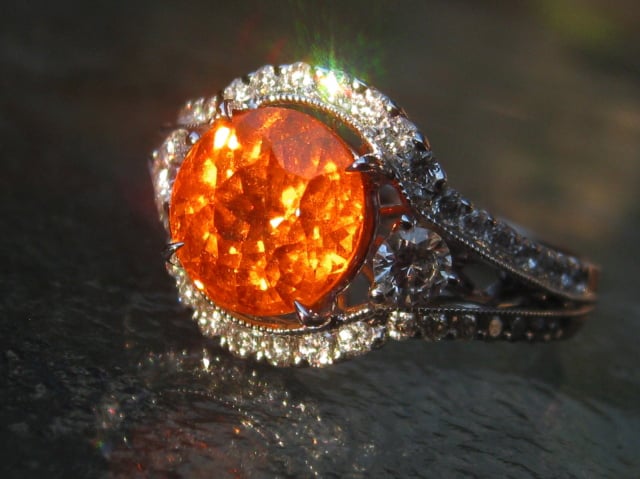 Thanks for sharing, aljdewey!
Related topics:

Show your Spessartite

Another Spessartite Chapter

Show me your garnets!