Gorgeous Jewelry Shared by Pricescope Members
This week's featured jewel shows fabulous color combination from Catmom's Round-cornered Rectangular Modified Brilliant Ring and Leibish & Co.'s 9 Stone Multi-colored Diamond Stackable Band Ring. How fortunate that Catmom won the one raffle prize from the PS 2015 GTG that matched her fancy yellow ring perfectly!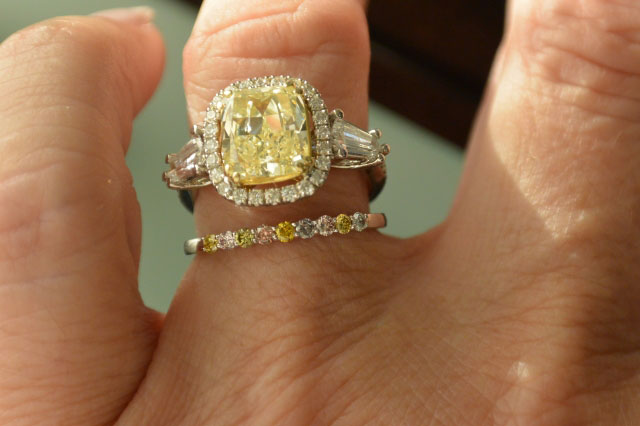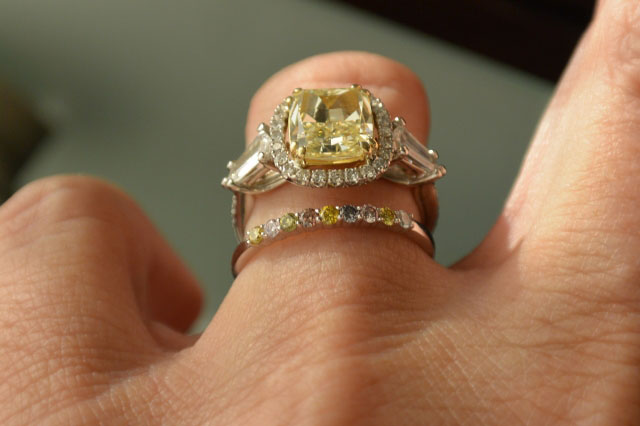 The 9 stone multi-colored diamond band is mounted in 18K white gold. The diamonds are of natural color ranging from fancy yellow green to brownish purple pink and form part of the company's Lilies Collection. For more pictures and ring details, you can visit Leibish & Co.
Catmom, it goes brilliantly with your fancy yellow . . . thanks for sharing!
Thank you everyone for sharing your gorgeous jewelry in the Show Me the Bling forum! Can't wait to see more!