By
Erika Winters
Fabulous Jewelry Shared by Pricescope Members
This week's featured jewel celebrates a Pricescope member's 2014 Get Together win, a lovely pair of August Vintage Cushion diamond studs! Thanks everyone for sharing your gorgeous jewelry in the Show Me the Bling forum!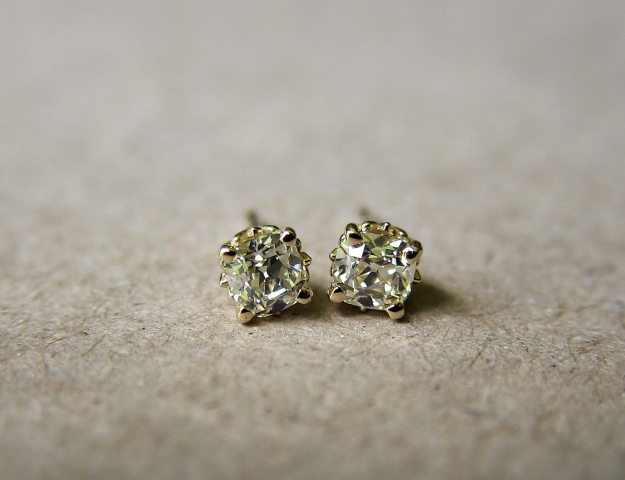 For those who are new to Pricescope, for the last four years we've held an annual get together during the JCK jewelry trade show in Las Vegas. And we love (love!) to give away sparkling jewelry pieces to our members in attendance. At this year's GTG, long-time PS member (and collector of stunning jewels) Yssie won this pair of August Vintage Cushion diamond studs. We would like to thank Yssie for sharing lovely pictures of her win on the forum this week, and we send her another round of hearty congratulations! We hope to see her at the 2015 GTG! Visit Yssie's thread to learn more:
Thank you, PS and GOG!!!!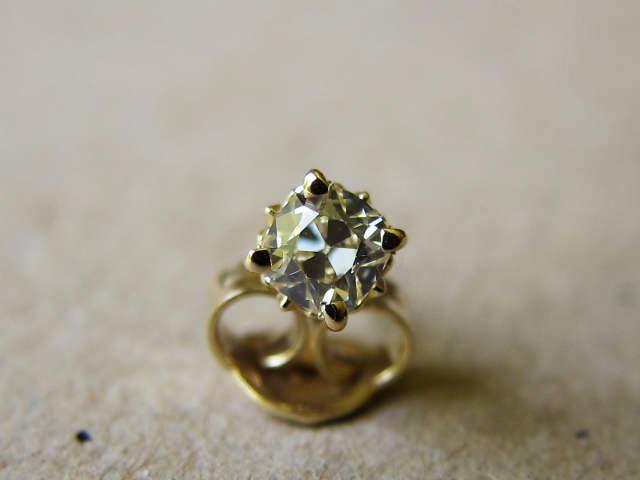 Thanks for sharing, Yssie!
Related:
Pricescope GTG Door Prize Sneak Peek: AVC Diamond Studs from Good Old Gold!

Jewel(s) of the Week – Pricescope Get-Together Jewels Stunned in Vegas!