By
Erika Winters
Fabulous Jewelry Shared by Pricescope Members
This week we are featuring not one, but two awesome men's rings shared by bluelotus and blackprophet! Thanks everyone for sharing your gorgeous jewelry in the Show Me the Bling forum!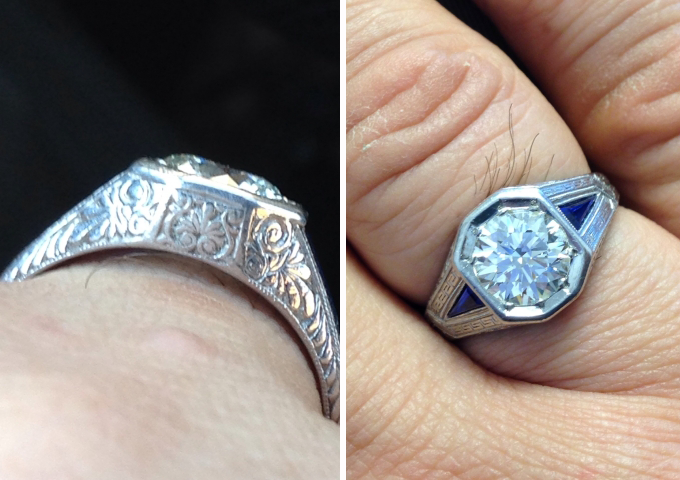 Vintage men's ring restoration shared by bluelotus.
We love bluelotus' restored vintage ring as much as we love the sentiment behind it. He set out to make a ring to honor his late mother. And though the initial custom designs did not work out, he found this stunning vintage ring that needed a little TLC in the form of new side stones. The result is a fully restored ring set with a 2.17-carat early modern round brilliant. Read his full story and see more images here:
1920s Mens Ring – Restoration Complete!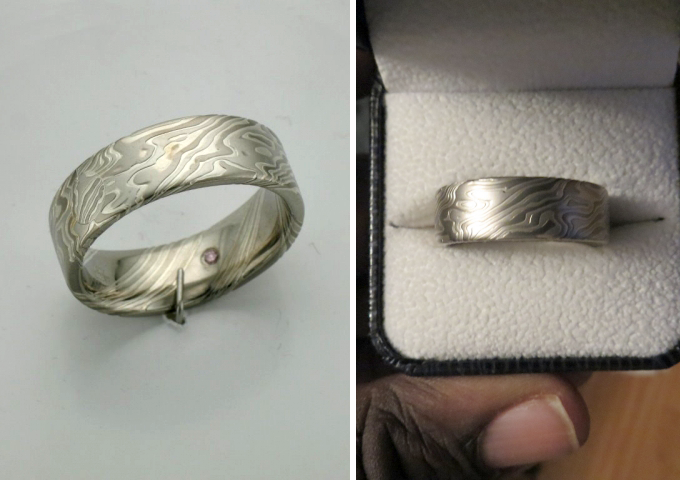 Custom mokume gane ring shared by blackprophet.
Blackprophet's new wedding band showcases James Binnion's mokume gane technique in fine form. The custom ring is made in platinum, palladium, and sterling silver set with a pink diamond on the inside of the band. Mokume gane rings are made with different metals to create a wood grain pattern. (Learn more.) Visit his thread for more images:
James Binnion Custom Billet Mokume Gane Wedding Band.
Thanks for sharing, bluelotus and blackprophet!
Related: