By Erika W.


Happy Birthday November Pricescopers!
These Imperial Topaz earrings have been around the (auction) block. They first sold for $710,000 in 2006 as a part of Christie's larger sale of Ellen Barkin's jewelry collection from former husband Ron Perelman. The pair visited Christie's again in October 2010 where they sold for $650,500. We imagine this remarkable pair of earrings designed by the exclusive and reclusive Joel Arthur Rosenthal or simply, JAR, will find their way back to the luxury auction house once again.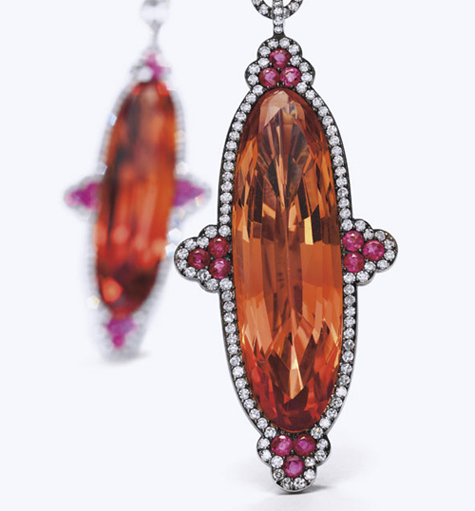 Photo: Christie's
Imperial topaz ear pendants with rubies and pave diamond surround (in blackened silver and 18k rose gold) designed by Joel Arthur Rosenthal (JAR)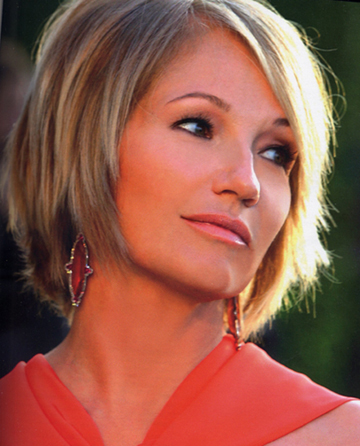 Photo: Christie's
Ellen Barkin wore the JAR earrings to the 2005 Academy Awards. The actress was well known for her jewelry collection from former husband, billionaire Ron Perelman. Her collection was auctioned at Christie's New York in 2006.
Related Topics:

Elizabeth Taylor's Sapphire "Ball" Ear Clips by JAR