By Erika W.
Barbie and diamond aficionados were beside themselves when Mattel unveiled the Hope Diamond Barbie in February of 2012. The doll sports a replica of the most famous blue diamond in the world…and a sleek navy blue gown. Designed by Robert Best (creator of the Mad Men doll collection), the Hope Diamond Barbie is styled to evoke 1930s glamour. "Her deep blue floor-length gown nicely complements the diamond, while long white gloves, chandelier earrings and a stunning bracelet complete the look. Her crimson lips and vibrant red hair add to the doll's aesthetic," said Carol LeBlanc, Vice President of Smithsonian Enterprises.
The 45.52 carat Hope Diamond is currently on display at the Smithsonian Department of Mineral Sciences. The gem is a fancy deep greyish-blue diamond, which displays a unique orange-red phosphorescence after exposure to shortwave UV light.
The doll retails for $79.95…and if the miniature stone could phosphoresce red? Priceless.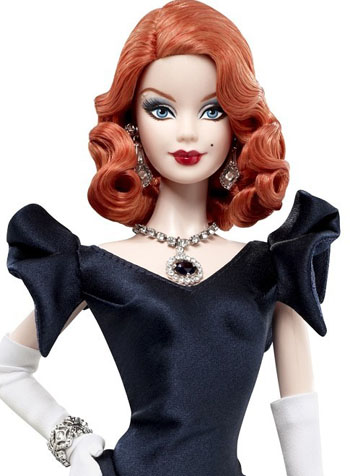 Hope Diamond Barbie Doll from Barbie Collector – The Barbie was designed by Robert Best, creator of the Mad Men doll collection.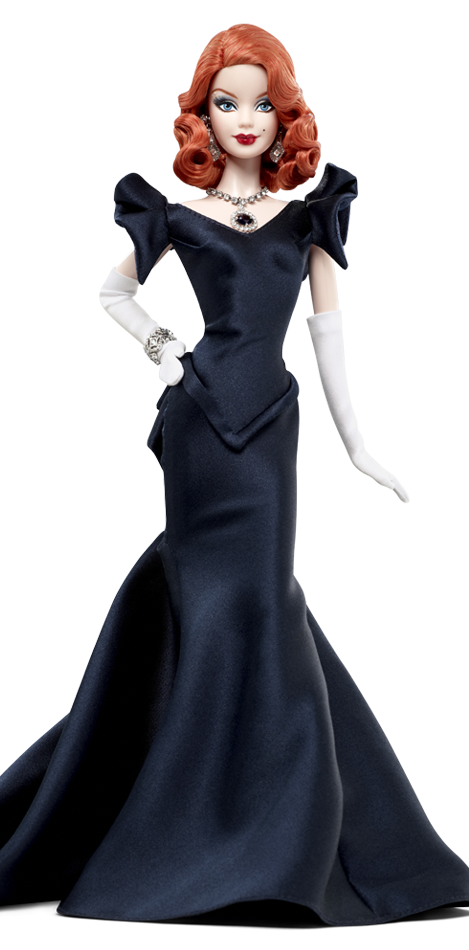 **To see more bejeweled Barbies, visit LStG Photography for an amazing array of images.
Related Topics:

Legendary Diamonds and Cartier

"The French Blue," by Richard W. Wise, G.G.