It's that time of year again! It's Black Friday, which means we are right in the thick of the holiday season and people are planning their gifts for next month. We're doing the same here and decided to have a little bit of fun and look at some luxury items we're hoping to find in our stockings this season.
Diamond Hoops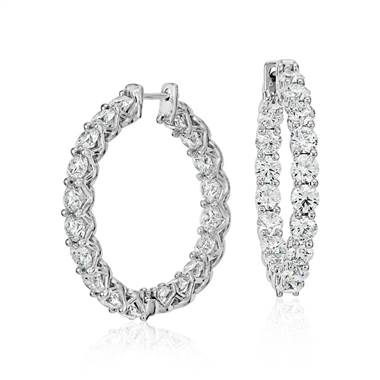 Hoops are a BIG look this year and next, so why not go all out and get a diamond-encrusted pair? These diamond hoops are brilliant enough to wear during the day or at a white tie gala and sturdy enough to pass them down to your daughter once you're finished with them. So, you can say this is less of a wish and more of an investment, right?
Diamond Bracelet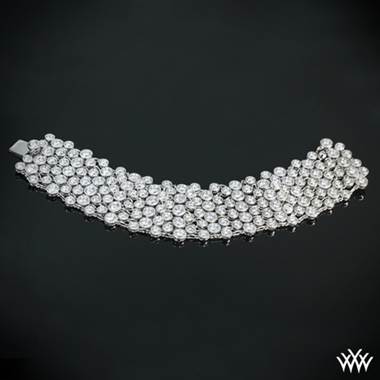 You can already imagine where our minds are this season, diamonds! If you want more bling for more buck, then this diamond bracelet is for you. Rows and rows of round Hearts and Arrows diamonds as far as the eye can see. If there is ever a time to indulge yourself, its now!
Diamond Necklace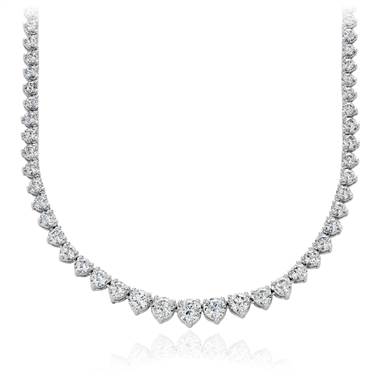 It definitely doesn't get more luxurious than a fancy cut diamond necklace. Pear shaped diamonds are precisely lined up to highlight the stones' brilliance. If you have the means to secure a diamond necklace this beautiful, then we highly recommend that you do. Fancy diamonds aren't going anywhere, in fact, they're increasing in popularity which makes this the ideal time to get your hands on an exquisite piece such as this.
The holidays are here and why not treat yourself and the ones you love this year with some amazing diamond jewelry. These pieces will bring joy to you this year and for the forthcoming years. Happy holidays!

By PS Staff