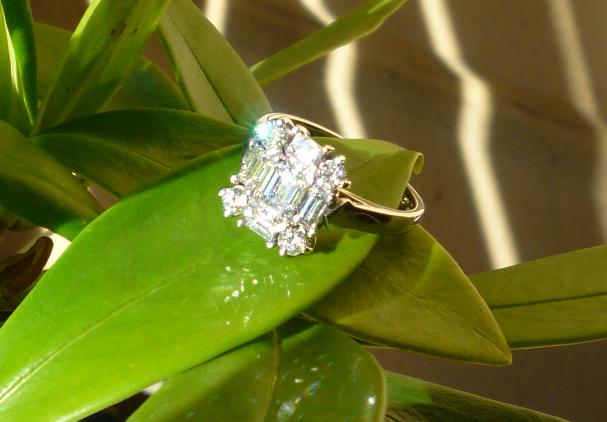 Bleeblue's Halo engagement ring
This engagement ring of Bleeblue's has an outstanding amount of sparkle! The way that the stones work together is gorgeous! I don't come across a ton of oversized halos, but this is a beauty to be sure.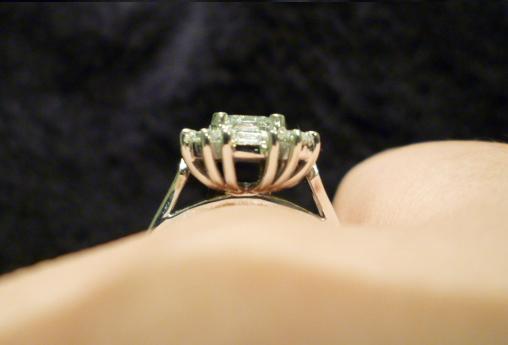 Bleeblue's Halo engagement ring side view
The different shapes in the halo create a really unique look, that from afar looks like it could be one big stone. I love the way that the shapes play the light against each other creating even more flash! This is simply stunning, bleeblue; I am so glad that you shared it with us, and that I came across it!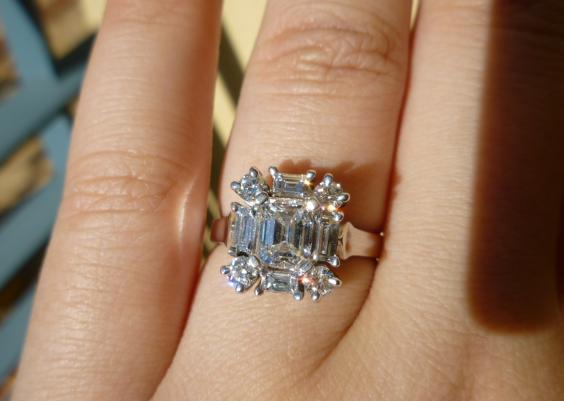 Bleeblue's Halo engagement ring on hand
The ring is 1.38 tcw and constructed of 18 K unplated palladium white gold; (only the prongs have been dipped in rhodium) the center stone is a 0.76 ct E VS2 emerald cut, surrounded by the divine oversized halo of baguettes and rounds.
To read the entire post with more pics, click here
On Throwback Thursdays, we take the opportunity to re-appreciate beautiful pieces that have been shared over the years!
Thank you so much for sharing your jewelry experiences with us. Keep revisiting PriceScope's past with us each Thursday!
Take a moment to learn more about Engagement Rings on PriceScope.
Here is some more information on Emerald Cut Diamonds from PriceScope.
#TBT