Jewelry Search
Find the perfect Ring or Gift
PS Welcome - YouTube
All about PriceScope
Thu, 14 Feb 2013
Happy Valentine's Day!
By
Erika Winters
Wishing our members a fun-filled and romantic Valentine's Day! Good luck to all of those proposing today, and congratulations to all newly engaged couples! We hope to see some new engagement rings and jewelry treats on the Show Me the Bling forum!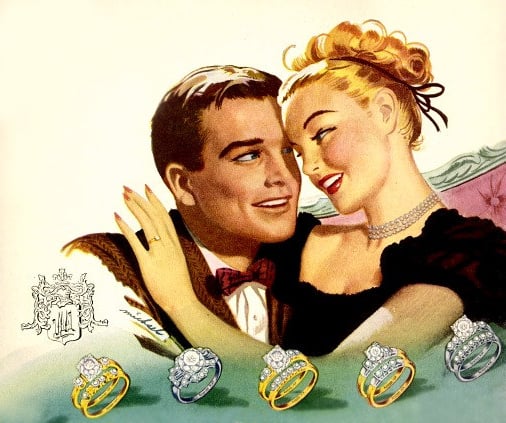 Planning to propose this Valentine's Day? We wish you much luck!

Image: Vintage Keepsake diamond engagement rings advertisement via the original 1947 print courtesy of FrenchFrouFrou on Etsy.
Related Topics:

Raise Your Hand if You Want Jewelry for Valentine's Day!

Jewelry Gift Ideas for the Love of Valentine's Day

Blush but Not Bashful: Pink Diamonds for Valentine's Day