By PS Staff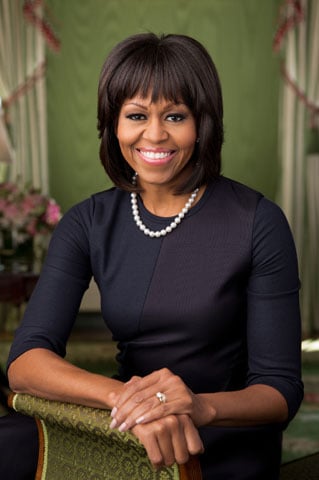 It's a Presidential election year and the race for the White House is heating up. As a result, there are three women currently in the spotlight. One is the current First Lady of the United States, two is the wife of the republican presidential nominee and three is a former first lady and democratic presidential nominee. We're not here to discuss politics but some serious presidential bling. So, let's take a bipartisan look at these political ring fingers and find out who comes out on top.
Current First Lady, Michelle Obama
She's been the First Lady for nearly 8 years, but she's been Mrs. Barack Obama for 23 years. As a result, the FLOTUS (First Lady Of The United States) has worn a simple gold band with a round brilliant solitaire. A classic, choice which has stood the test of time long after these two could afford to upgrade her ring to something bigger.
Get the look for less . . .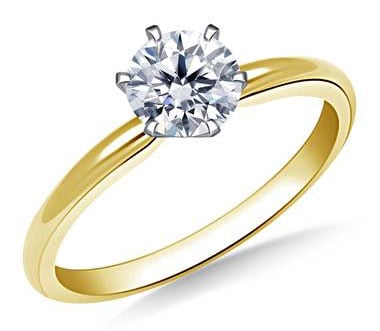 14K Yellow Gold Round Diamond Solitaire Engagement Ring

at B2C Jewels
Wife of Republican Presidential Nominee, Melania Trump
Have you ever known Donald Trump to do anything quietly? Of course not! Naturally, when the billionaire decided to make Mrs. Melania Knauss his wife, he did it in the grandest way possible. Once she said yes, the Donald slipped a 15 carat emerald cut diamond with tapered baguettes reportedly worth $2 million dollars.
Get the look for less . . .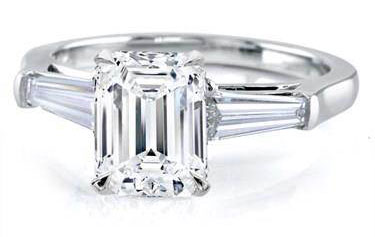 Emerald Three Stone and Tapered Baguette Setting

at Adiamor
Former First Lady and Democrat Presidential Nominee, Hillary Clinton
Hillary Clinton has been in the political arena for a long time, but not as long as she's been married to former president Bill Clinton. If she makes it to the Oval Office, she will bring the First Gentleman (?) and an emerald cut diamond set in white gold or platinum. However, it wasn't always that way. When she married Bill Clinton, she didn't even want a ring; they exchanged gold heirloom bands instead.
Get the look for less . . .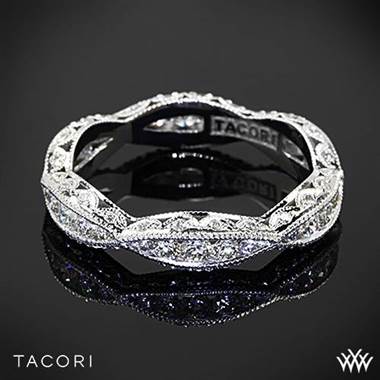 18K White Gold Tacori Classic Ribbon-Twist Band

at Whiteflash
We love that the Oval Office is and will be full of bling. We have round brilliant diamonds, gold bands, emerald cuts and serious carats. We can't wait to see whose ring will make it to the office next!
Look for YOUR engagement ring here.