Bright Ice originally posted this fabulous french cut solitaire on the Show Me the Bling Forum at PriceScope. This is one that you can't just scroll past without stopping to take a look, it's truly impeccable eye candy!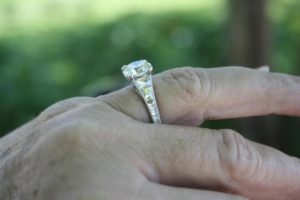 This is a hand forged custom piece from the bench of the phenomenal Victor Canera. Working with Canera was a lovely and satisfying experience for Bright Ice! Many PriceScopers are giant VC fans, and I think it's safe to say we are as well!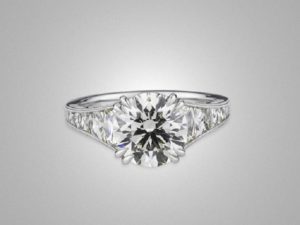 The Stats:
Design stats:
2.74ct N color center stone, 1.29ct L-M (6 each side, perfect match) custom French cut diamonds set in platinum. Double claw prongs. Double miligraining. Engraving on the top of shank between french cut stones.
Go check it out and see the awesome collection of pics!
On Throwback Thursdays, we celebrate beautiful pieces that have been shared over the years!
Thank you so much for sharing your jewelry experiences with us. Keep revisiting PriceScope's past with us each Thursday!
#TBT
Come show off YOUR fantastic bling with fellow jewelry lovers and trade professionals
Check out yet another Victor Canera French Cut Beauty