Pandabee orginally shared this incredible art deco custom zircon ring on the Show Me the Bling forum at PriceScope! WOW! This is a stunning ring, the color is fantastic and the artistry is divine. If you have seen my PS Profile pic, you know that I am a mermaid lover and this color is deeply in my aesthetic wheelhouse!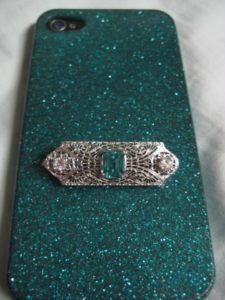 The brooch that originally housed this fabulous zircon was beautiful on it's own, and sitting on pandabee's phone case we get the idea that this zircon's color might seriously be her jam. Getting this ring made was a stroke of brilliance, and turning to Christ at Engagement Rings Direct (Now Brilliantly Engaged) was another smart move. Chris worked with her to develop the look she was going for and ultimately they made a piece that just sings.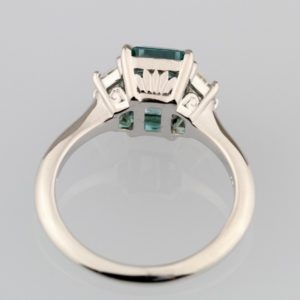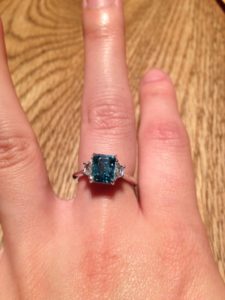 Pandabee says: "My favorite thing about it is that it always shows the greenish hint of blue and because of the refractive properties, it gives off those rainbow flashes. At the same time, it's quite translucent and doesn't remind me of the nuked blue diamond look either! Win-win!"
Well done, Pandabee and Chris, thank you so much for staring the zircon beauty, Water Lily with us, and the world.  😉
You owe it to yourself to go look at all of these delicious pics!
On Throwback Thursdays, we celebrate beautiful pieces that have been shared over the years!
Thank you so much for sharing your jewelry experiences with us. Keep revisiting PriceScope's past with us each Thursday!
#TBT
Come show off YOUR fantastic bling with fellow jewelry lovers and trade professionals
Have you checked out the GemAdvisor, it's such a cool tool!