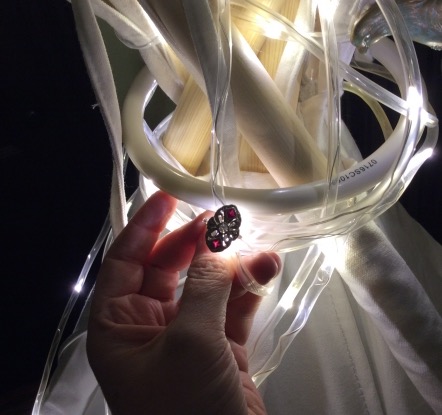 Elliot86 Ruby and Diamond Art Deco Ring
Elliot86 got some inspiration from Courtney Love and Scarlett Johansson and put together this beautiful ruby and diamond art deco ring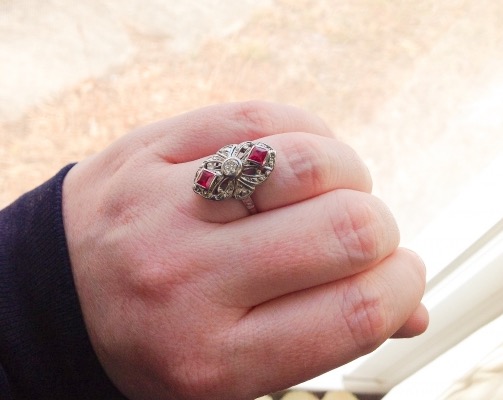 Elliot86 Ruby and Diamond Art Deco Ring hand shot
The center diamond is a .25 carat transitional cut flanked by two square cut rubies in a 18K white gold setting.
Looking forward to seeing more pics.
click here to visit the show the bling thread. and here to visit colored stone thread.
Thank you, everyone, for sharing your gorgeous jewelry in the Show Me the Bling forum! Can't wait to see more!
#JOTW